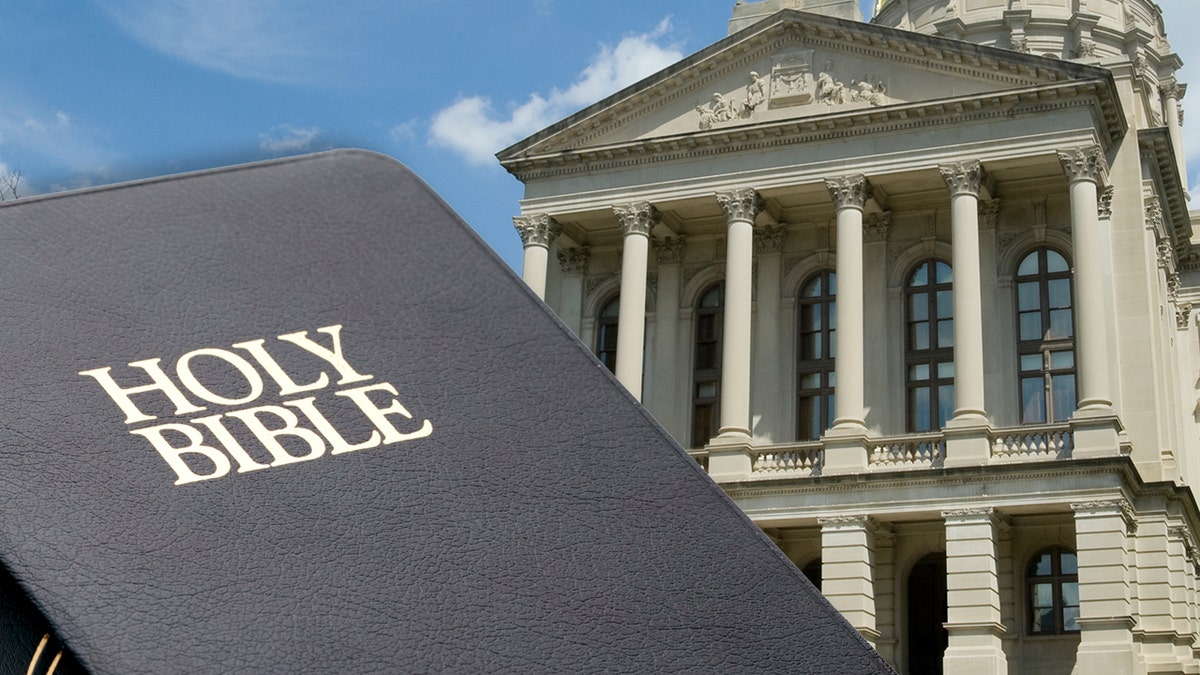 A little over a month after President Trump showed support for states introducing "Bible literacy classes," Georgia could be the next state to bring the Bible back to the classroom.
The Georgia state House passed a proposal that would allow public schools to teach electives on the Old and New Testaments of the Bible in a vote of 122-44.
GROWING NUMBER OF STATES PUSHING 'BIBLE LITERACY' CLASSES IN PUBLIC SCHOOLS
"I think it's a great idea," Tim Parker, a Georgia parent told WALB. "I think it's a necessary change."
The bill states that the courses should "be taught in an objective and nondevotional manner," "not include [the] teaching of religious doctrine," and "not disparage or encourage a commitment to a set of religious beliefs."
CHRISTIAN EX-USC PLAYER SAYS TEAMMATES RIPPED UP BIBLES HE GIFTED THEM
Historically, schools in the state could offer courses on the "history and literature" of the Old and New Testament eras. The bill will not require schools to offer any courses.
The bill, which passed in the Senate in March, will have to be reconsidered after the House changes, including language about an unrelated scholarship program.
PENCE TELLS MEDIA 'ATTACKS ON CHRISTIAN EDUCATION MUST END'
State Sen. Jeff Mullis, the author of the original bill, said it's about giving school options and flexibility.
At least six other states -- Florida, Indiana, Missouri, North Dakota, Virginia, and West Virginia -- have introduced legislation this year pushing for public schools to offer Bible literacy classes.
MILLENNIALS CREATE BIBLE FOR INSTAGRAM GENERATION
Critics call the classes "unconstitutional" and say the Bible has no place in the classroom because it violates the separation of church and state.
Chuck Stetson, the CEO of Essentials in Education, the parent company of the Bible Literacy Project, led the effort to get Bibles back in schools starting in Georgia in 2006.
TEACH THE BIBLE IN PUBLIC SCHOOL SO THAT STUDENTS CAN LEARN TO BETTER UNDERSTAND THE WORLD AROUND THEM
According to Stetson, the conversation on Bible literacy classes needs to shift to the needs of students and how the Bible can help them better understand the world around them, including the English language, with overwhelming support from educators, the general public, and countless cultural references to the Bible.