Millennials create a Bible for the Instagram generation: 'We...are using imagery in a much more modern way'
The two share the same name and passion for sharing Jesus with younger generations. So they created a Bible for millennials made by millennials.
Bryan Chung, 24, a native of Los Angeles, met Brian Chung, 30, a Hawaiian who relocated to California 12 years ago, while the two were involved in the campus ministry InterVarsity Christian Fellowship at the University of Southern California.
'THE SEND' MARKS START OF 'GREATEST JESUS MOVEMENT,' OVER 40,000 CHRISTIANS GATHER, COMMIT TO MISSIONS
"A lot of people are placing our books on coffee tables – it's very visual," Bryan told Fox News. "It's a good conversation starter for even those who don't consider themselves Christians."
They started Alabaster Co., named after a story from the book of Mark, where a woman breaks an alabaster jar to use expensive perfume on Jesus' head. It was one of the only times Jesus used the word "beautiful," one of the main themes for their company.
The company started as a Kickstarter project that raised $62,000 and they got some big backers, like Hillsong and Bethel churches. Last year, they went from working part time for tech startups to launching their own "creative faith-based brand for millennials" as a way to explore the intersection of art, creativity, and faith.
They're on a mission "to show that beauty is important in our understanding of who God is," Brian Chung said. "There was a high value for art for Christians in the past. We still view beauty as important in our walk with God and wanting to highlight that a little more for this generation."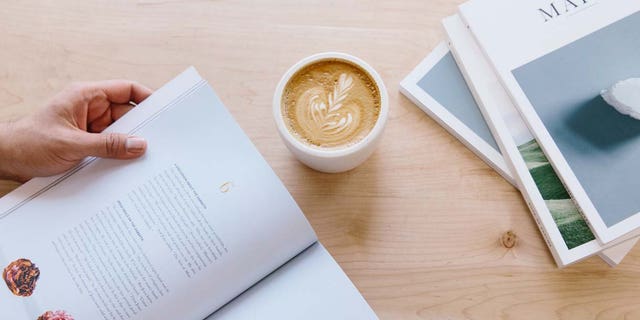 He said he grew up in a Buddhist household, went to a Catholic middle school, was agnostic in high school, and became a Christian in college. So, for him, this project was personal.
2-YEAR-OLD'S 'MIRACLE' HEALING SPARKED WORSHIP ANTHEM: 'WE BELIEVE IN THE POWER OF PRAISE'
"I remember getting my first Bible," he said. "I was a little intimidated. It was unlike any book I've had. I thought: 'Could this be designed better?'"
The two have creative backgrounds and Bryan Chung served as religious director for InterVarsity, so the Bible design project seemed like a perfect fit.
'COLLEGIATE DAY OF PRAYER' AIMS FOR A 'SPIRITUAL AWAKENING ON COLLEGE CAMPUSES'
Their first six books -- the four gospels, Romans, and Psalms -- are coffee table-style books. They're releasing Proverbs this month and Genesis next month. But the two are still a long way away from publishing all 66 books of the Bible.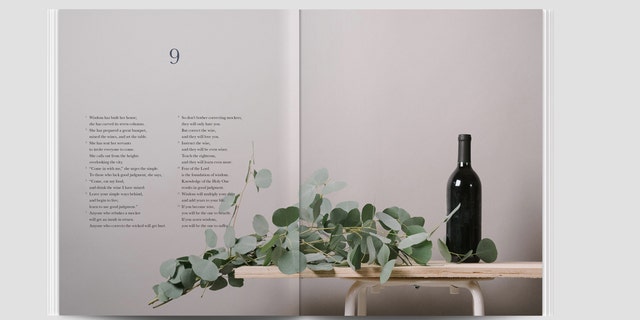 "We are taking a really rich history and using imagery in a much more modern way," Bryan said. "We want to be able to reach a younger audience – more in tune to what millennials are up to."
HOLLYWOOD WORSHIP BAND THAT STARTED IN A NIGHTCLUB: 'WORSHIP CAN BE FUN, TOO'
The team does an in-depth Bible study on the next book they're going to publish, studying the Greek and Hebrew of the original text, and they print out the pages of the book and put them on the wall. They look for key themes and the images they use are taken by the Chungs or other team members. And they use a high-end printer that gives their coffee table Bible the finishing touches.
CLICK HERE TO GET THE FOX NEWS APP
"We try to use the imagery to show a deeper understanding that the modern English reader might not see," Brian Chung said.
They use the New Living Translation for each book as a more modern translation of the Bible.
HAILEY BIEBER SAYS HER PURPOSE IS TO 'REPRESENT JESUS' IN THE MODELING INDUSTRY
"I think there's something about art that moves us in ways that just reading something can't," Bryan Chung added. "How a reader might see the Scripture."