Coffee with a cause: Christian company wants to donate 100 cars to single moms in need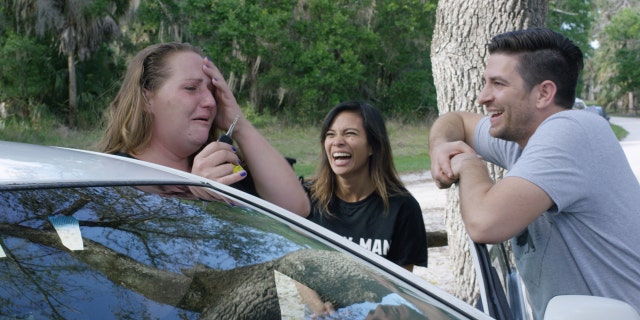 Burly Man Coffee calls itself the anti-Starbucks.
The South Florida-based subscription coffee company is on a mission to break the stereotype that all men are "barbaric, sexist, misogynistic, racist monsters." And one of the ways it says it is doing that is by helping single moms across the nation with its profits -- and not giving a single cent to Planned Parenthood.
Pro-life groups have criticized Starbucks for donating to Planned Parenthood, though the company's CEO has said he isn't aware the company does so.
"So Howard Shultz (former Starbucks CEO) and Starbucks -- they support death -- and we support life," Jeremy Wiles, the founder of Burly Man Coffee, told Fox News. "We've been passionate about coffee for a long time...and we said look, why don't we do something more than just sell coffee?"
FLORIDA MAN NAMED MIRACLE SAVES WOMAN WHO PLUNGED INTO CREEK: 'GOD'S WORK'
He added: "If you look at what's going on in some of the most impoverished parts of our country -- there's gun violence, there's crime, there's poverty -- but what's at the root of that is fatherlessness."
TEXAS WOMAN TAKEN OFF LIFE SUPPORT AGAINST FAMILY'S WISHES – THEN A PRO-LIFE GROUP STEPPED IN
The company, which was started in December, kicked off its campaign in March with the goal of helping 100 moms in need. The company said it plans to buy cars for 100 single women in need.
Celeste Bokstrom, a single mom in Lake Worth who is a full-time caretaker for her son, Logan, 16, who has severe, non-verbal autism, was the first mother the Christian-owned company helped. Wiles said her story just resonated.
FLORIDA TEENS STRANDED IN OCEAN SAVED BY BOAT NAMED 'AMEN' AFTER DESPERATE PRAYER FOR HELP
She has been without a car for four years, making it difficult to get groceries or go to doctors' appointments, and after two years, Bokstrom finally raised enough money to buy a used car online -- only to find out it was stolen.
"I was shocked and extremely disappointed," Bokstrom told Burly Man Coffee. "It took me a long time to save up enough money to buy a car. I lost it all in a moment. I was devastated."
VIRGINIA WRESTLER KNEW HE HAD 'ONE CHANCE' TO SAVE MAN FROM JUMPING OFF BRIDGE - NOW THE TWO ARE FRIENDS
But she was even more surprised when the coffee connoisseurs surprised her with a car. She said it was an answer to her prayers.
The company also gave her an iPad to help her son communicate, a makeover and a shopping spree. They also found a medical professional, Mike Cohen, director of the Center for Brain in Jupiter, to provide Logan with Neurofeedback therapy free of charge.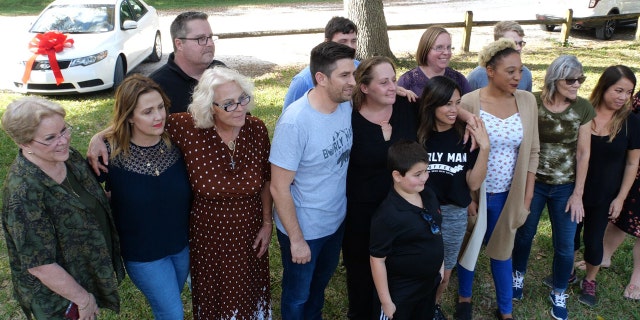 "I had no idea this was going to happen to me," she said. "I had faith and believed that God knew my struggles, but I never expected this. Receiving a car has changed my world. And Logan is now getting the help he deserves. I'm so grateful."
AFTER NAVY SEAL HIT 'ROCK BOTTOM,' THE 'TRANSFORMERS' STAR DID THIS AND EVERYTHING CHANGED
For the company, it's a Christian mission.
"As a Christian (company,) we're supposed to be the hands and feet of Jesus," Wiles said. "I don't think you're supposed to go to church on Sunday and just pretend to be a Christian through the week. There's a lot of Christians across the country that share the same values as Burly Man Coffee."
CLICK HERE TO GET THE FOX NEWS APP
He hopes his company helps inspire others to start companies with Christian values so people don't have to leave their values at the door when they swipe their credit card.
"Be kind and drink great coffee," Wiles said. "That's our slogan."