Will Forte: 'She's Funny That Way' co-star Jen Aniston a pro at punching men in the face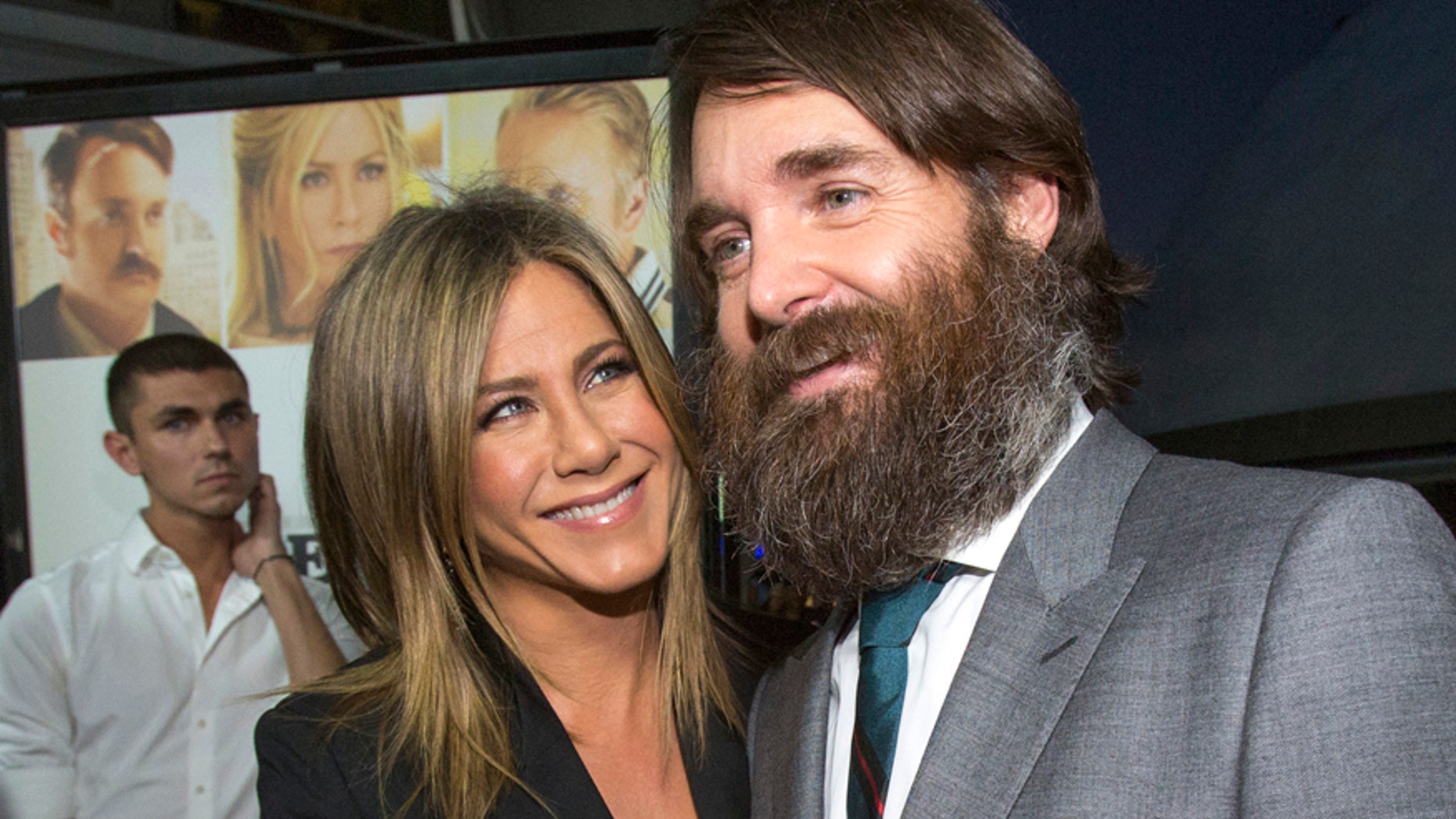 LOS ANGELES – "Last Man on Earth" star Will Forte, who stars with Jennifer Aniston in "She's Funny That Way," was surprised to learn that his co-star had married her long-time fiancé Justin Theroux.
Forte was at the FOX Television Critics Association press tour a couple of weeks ago to talk about the second season of his Emmy-nominated series when he heard the news.
"She got married? I didn't know that," he said. "Congratulations to her. I assume it's Justin? I haven't talked to her in a long time. They are such wonderful people. I am so happy for them."
Aniston and Forte play boyfriend and girlfriend in the comedy, and when eccentric therapist Jane Claremont (Aniston) catches Joshua Fleet (Forte) on a dinner date with a hooker/actress wannabe, she hauls off and hits him.
"I've gotten to work with her twice now," Forte tells FOX411. "She is the best. She has to punch me in this movie. I was terrified because I know if I have to punch somebody – even if it's a fake punch – I am so in my head about getting too close to the person's face. But she just comes right up and does it. It almost felt like a real punch to me but she doesn't come anywhere near my face. I was terrified but she is such a pro, she knows how to do that."
"Last Man on Earth" returns for its second season FOX on Sept. 27, and Forte said Jason Sudekis will be returning for the second season. He starts out in space, but whether he can make it back to earth or not is another question.
"All I really know right now because we're early in the writing process is he's up in space, trying to figure out what's going on down on earth," Forte says. "If it's really tough being down on earth in this situation, imagine what it's like being up in space. So, we're going to have some fun up there with him in space and we're still figuring it out."
"She's Funny that Way" premieres in theaters on August 21.