Why did Prince Harry, Meghan Markle leave chapel seat open at the royal wedding?
NEWYou can now listen to Fox News articles!
Prince Harry wanted to share his special day with not only his new wife, Meghan Markle, but his late mother, Princess Diana. The sixth in line to throne decided to pay tribute to his mother in a few touching ways, however, leaving a seat open for her may not have been one of them.
During the ceremony, as the wedding party sat down in the chapel, in the row where Harry's family sat, a first chair was left open. Following the open chair sat Prince William, Prince Charles, Camilla Parker Bowles and Kate Middleton.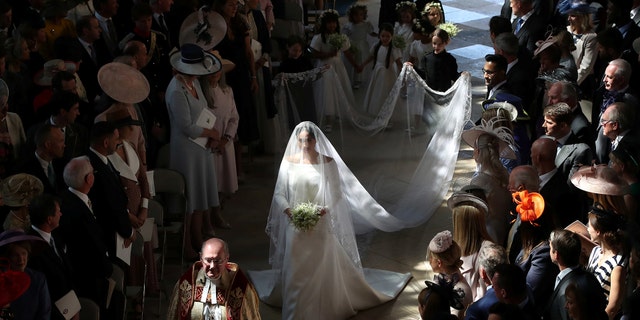 Though Kensington Palace hasn't confirmed or denied why the seat next to Prince William, which is also the first seat in the royal row, was left open, People reports the seat had little other significance than to ensure the Queen had a clear view of the ceremony.
Markle made a royal statement when she first stepped out of her car and onto the steps of St. Georges Chapel. Moments later, the bride walked down the aisle, her 16 ft train flowing behind her, while holding a dainty bouquet of flowers.
According to reports, Harry helped his bride pick out her bouquet of flowers and in honor of his mother, they two decided on forget-me-nots, the late princess' favorite flower.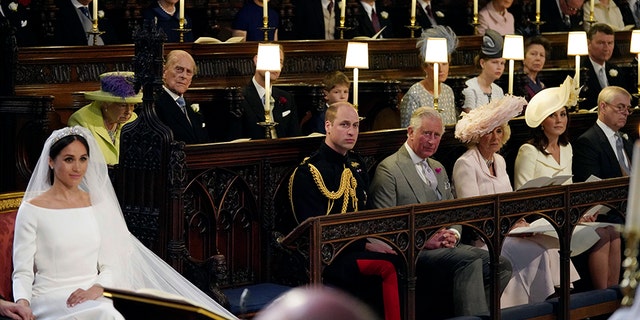 But Harry isn't the only one who has honored Diana.
During Prince William's Westminster Abbey nuptials in 2011, he took his then fiancee, Kate Middleton, to visit his mother's grave before their wedding.
And of course, being the oldest son, William was able to pass down Diana's engagement ring from Prince Charles to Middleton.
During the time of their engagement, Middleton, now the Duchess of Cambridge, said, "It's very special to me."