Who Is Chuck Lorre, the Mysterious Producer Who Enraged Charlie Sheen?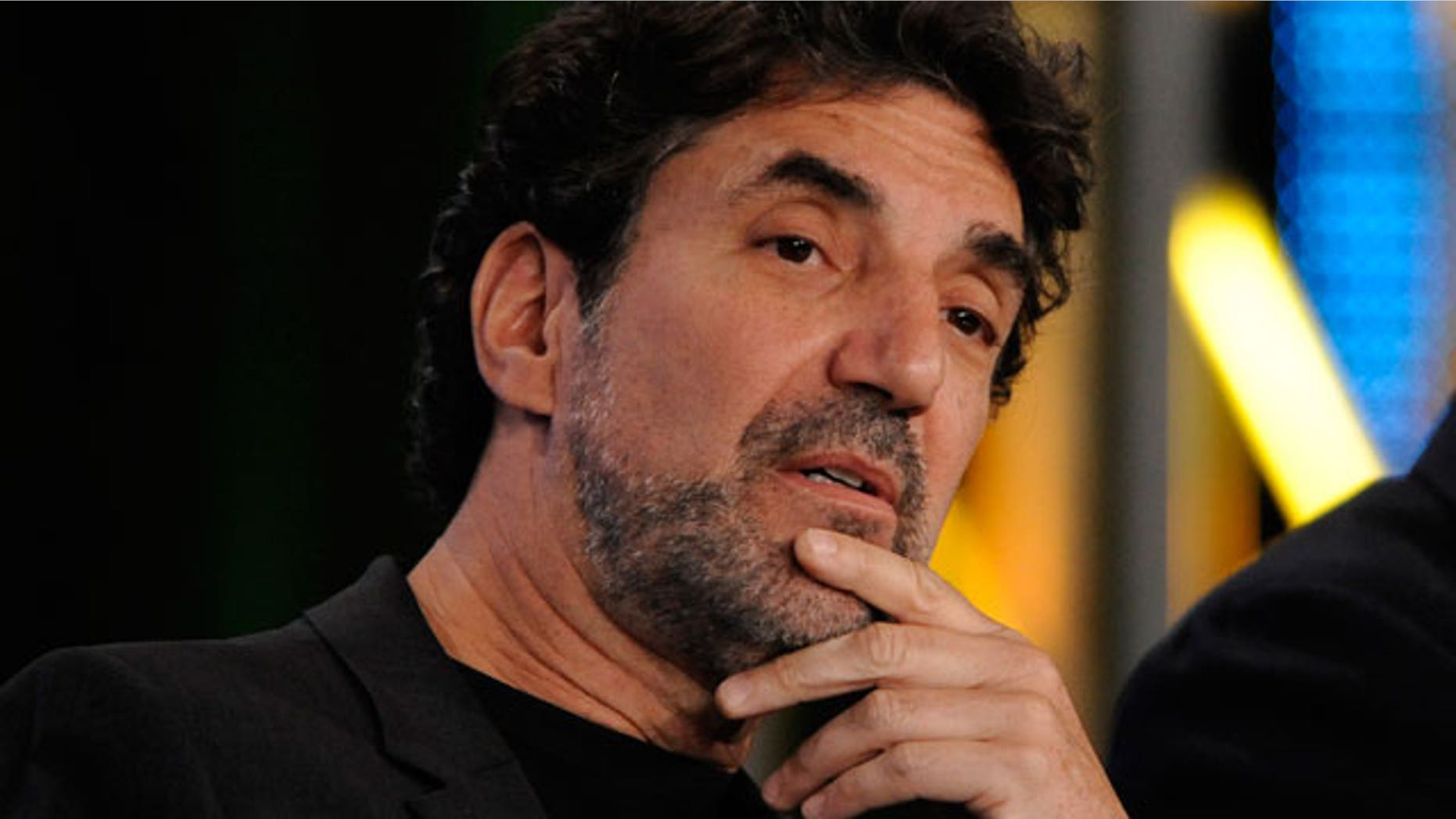 Charlie Sheen has been on the warpath this week, publicly lashing out against his boss, "Two and a Half Men" producer Chuck Lorre, on the radio, Internet and almost any television news outlet that will have him.
Pundits have characterized Sheen's rants as everything from "delusional" to "manic" -- but who is Chuck Lorre, the man who has enraged the actor enough for him to label Lorre a "charlatan" and his actions "deplorable."
A television heavyweight, Lorre is the man behind some of television's most successful sitcoms, including "Dharma and Greg," "Grace Under Fire" and "The Big Bang Theory."
But aside from his hit-making formula, Lorre has also become known for his tendency to make outlandish and bizarre statements, almost exclusively via his "vanity cards."
All television shows have vanity cards -- usually just a brief flash of the production company's logo. Since the premiere of "Dharma & Greg," Lorre's signature has been a written message where he shares his "personal beliefs" with viewers. While Lorre's vanity cards are only readable during the broadcast if paused, he has posted an extensive archive of his musings, viewable at chucklorre.com.
During the end credits for "Two and a Half Men" on January 17, ten days before Sheen's hospitalization for a hiatal hernia, Lorre took an apparent dig at the actor.
"Keep in mind that we employ a highly paid Hollywood professional who has years of experience with putting his life at risk. And sadly no, I'm not talking about our stunt man."
"Chuck Lorre really fired the first shot with those vanity cards," a successful television producer tells FOX411. "That's really not the place for those opinions to be aired. I can understand why Charlie Sheen would be angry about that. No one wins when you air those private battles in public."
On Valentine's Day, Lorre added fuel to the fire with this vanity card:
"I exercise regularly. I eat moderate amounts of healthy food. I make sure to get plenty of rest. I see my doctor once a year and my dentist twice a year. I floss every night. I've had chest x–rays, cardio stress tests, EKGs and colonoscopies. I see a psychologist and have a variety of hobbies to reduce stress. I don't drink. I don't smoke. I don't do drugs. I don't have crazy, reckless sex with strangers. If Charlie Sheen outlives me, I'm gonna be really pissed."
Even before he was taking digs at Sheen, Lorre was making disturbing statements.
A 2008 card read, "Recently the magazine Entertainment Weekly had an article entitled "The 25 Smartest People in Television." Yours truly was ranked at number twenty … Now I'm just thinking out loud here, but if something were to happen to those nineteen people... if say, they were to, one by one, have horrible accidents, or mysteriously disappear, then that would make me, ipso facto, the number one smartest person in television. Then I'd just have to keep an eye on number twenty-one. Christina Wayne, Senior VP of original programming at AMC, looks like the kind of woman who would stop at nothing to move up a spot."
"Everyone who gets to that level in a creative position in Hollywood is going to be a little nutty," a Hollywood insider tells FOX 411.
"In Chuck Lorre's case, I know several people who have worked with him and they all say that he makes great shows, his productions are well-run and the production process with him is a creative and collaborative one.
"That said, Charlie Sheen's beef with Chuck may be that highly creative people have eccentricities that some people find enduring and others find irritating -- and Charlie clearly falls in the later camp with Lorre."
What's clear is that there's no love lost between the two high-powered multimillionaires. "It was a fake friendship," Sheen told ABC's 20/20 of their relationship on Tuesday. "I never felt respected in a way that I should have been."
Sheen continued his rant against Lorre yesterday with a newly opened Twitter account, "Just got invited to do the Nancy Grace show... I'd rather go on a long road trip with Chuck Lorre in a '75 Pacer..."
But with millions of dollars at stake, is it possible that Sheen and Lorre can figure out a way to work together and save America's No. 1 comedy?
"I don't know if Chuck and I can ever work together again," Sheen said during his 20/20 interview. "But maybe guys just sit in a room and just go, 'Look, we hate each other. Let's continue to make some great television.' Maybe that's possible. I don't know."
"Plenty of people who loathe each other in Hollywood put aside their differences and get to work," the insider told FOX411. "I suspect eventually, that's what'll happen with 'Two and a Half Men.'"