Warner Bros. Television Fires Charlie Sheen From 'Two and a Half Men'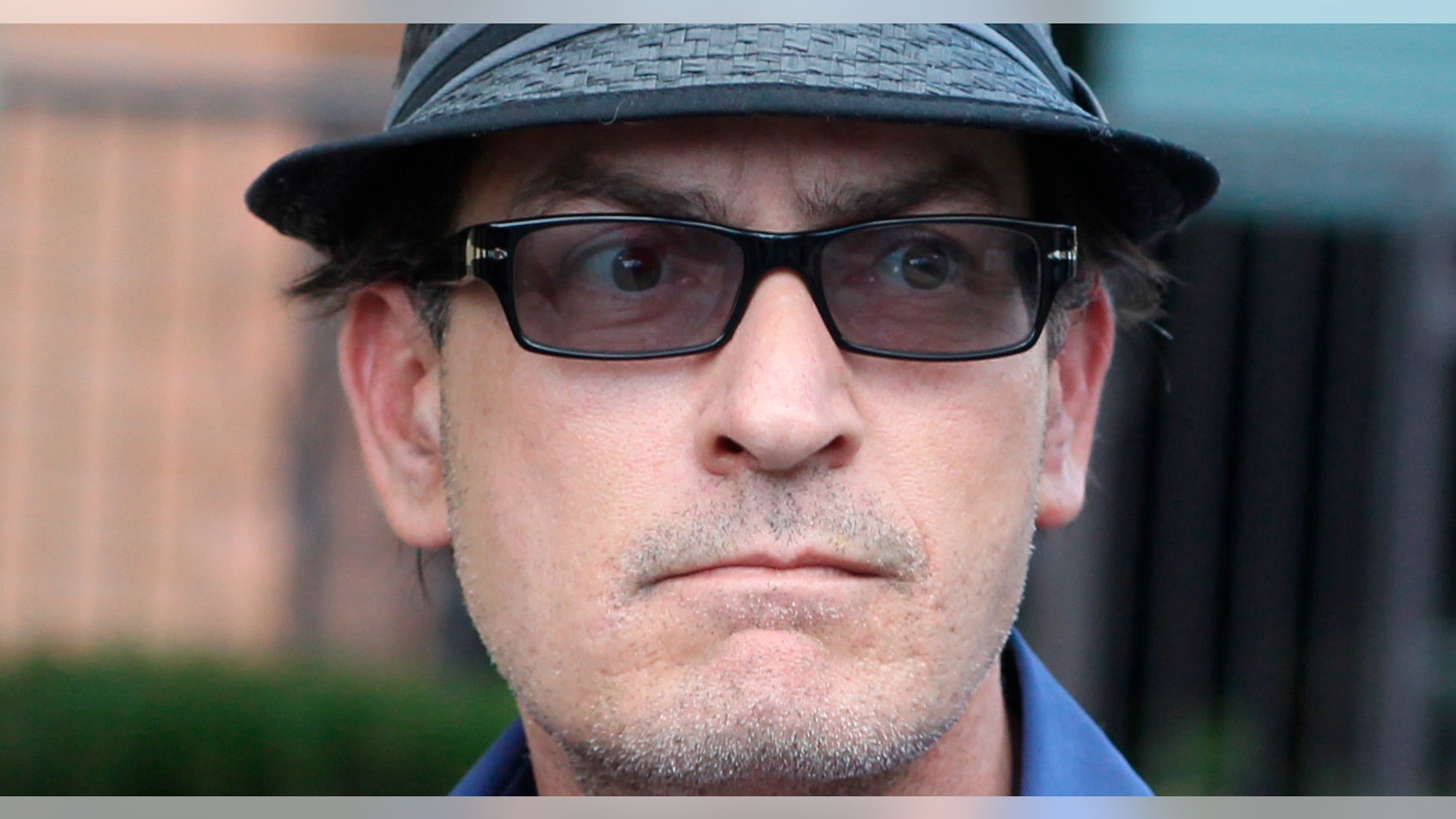 Warner Bros. announced Monday that Charlie Sheen has been terminated from his role in CBS' mega-successful sitcom "Two and a Half Men."
"After careful consideration, Warner Bros. Television has terminated Charlie Sheen's services on 'Two and a Half Men,' effective immediately," the studio said in a statement.
Sheen's erratic personal life had prompted Warner to suspend production on the show for the season, and Sheen in return had been waging an angry media campaign against the show's producers.
No decision has been made on the future of the series, Warner Bros. said in a statement.
Sheen gave a statement to TMZ on the news, saying, "This is very good news. They continue to be in breach, like so many whales. It is a big day of gladness at the Sober Valley Lodge because now I can take all of their bazillions, never have to look at whatshisc*ck again and I never have to put on those silly shirts for as long as this warlock exists in the terrestrial dimension."
In a letter obtained by TMZ from Warner Bros. to Sheen's lawyers, the studio cites various events that led to his termination, including the alleged trashing of the Plaza Hotel, reported cocaine benders, on-set failures and his harsh words for "Two and a Half Men" co-creator Chuck Lorre.
In the letter, Warner Bros. asserts that they have the right to fire the actor because of a stipulation in his contract that allows them to terminate a peformer who commits "a felony offense involving moral turpitude."
"There is ample evidence supporting Warner Bros. reasonable good faith opinion that Mr. Sheen has committed felony offenses involving moral turpitude (including but not limited to furnishing of cocaine to others as part of the self-destructive lifestyle he has described publicly) that have 'interfere[d] with his ability to fully and completely render all material services required' under the agreement," the letter said.
But Sheen's lawyer, Marty Singer, vowed to fight back, telling TMZ that he does not believe Sheen committed moral turpitude by confessing to drug use and "epic" partying. Instead, he argues that Sheen was fired unfairly because he insulted Lorre.
Last month, Sheen referred to Lorre as a "charlatan" and a "maggot."
"I gracefully ignored this folly for 177 shows ... I fire back once and this contaminated little maggot can't handle my power and can't handle the truth," Sheen wrote of Lorre in February. "I wish him nothing but pain in his silly travels especially if they wind up in my octagon. Clearly I have defeated this earthworm with my words -- imagine what I would have done with my fire breathing fists."
While working under Lorre as the star of "Two and a Half Men," Sheen was the highest-paid actor on television, reportedly earning $1.2 million per episode.
The show was put on production hiatus in January when Sheen decided to undergo drug rehab at his Los Angeles home. He entered treatment after being hospitalized on Jan. 27 for severe abdominal pain following 36 hours of drinking, partying with porn actresses and receiving what a witness said was "a briefcase full of cocaine" at his home.
Sheen began making more bizarre statements last week, as an exclusive one-hour interview with ABC's "20/20" turned into a mini-media blitz, with the actor also giving interviews to NBC's "Today," CNN's "Piers Morgan Tonight" and a TMZ webcast.
He referred to himself as a "warlock," called his 36-hour bender "epic behavior," claimed to have cured his drug addictions with the power of his mind, and told "20/20" interviewer Andrea Canning, "I am on a drug; it's called Charlie Sheen."
Following these interviews, Sheen's longtime publicist Stan Rosenfield resigned, writing, "At this time, I'm unable to work effectively as his publicist and have respectfully resigned."
Sheen's twin sons were removed from his custody on March 1 after his estranged wife Brooke Mueller was granted a temporary restraining order against him by the Los Angeles Superior Court.
In court documents, Mueller claimed that Sheen took the boys, who will turn two this month, from her home on Feb. 26 without her permission and would not allow her to see them.
Her lawyer provided paperwork alleging several "specific, descriptive threats" made by Sheen, and he was ordered to stay at least 100 yards (91 meters) away from Mueller. One specific threat outlined in the complaint was that Sheen allegedly told Mueller, "I will cut your head off, put it in a box and send it to your mom."
Sheen signed up for the microblogging service Twitter on March 1, and established a Guinness World Record for amassing one million followers just 25 hours and 17 minutes after joining. He had garnered more than two million followers as of Monday morning.
He also launched the live web series "Sheen's Korner" on Saturday with a rambling monologue in which he discussed winning, showed several photos of cats and dogs fighting, said he was going to take a phone call from the president, declared he had the "boogers of a seven-year-old" and referred to either himself or the show as a "movement."
In the second installment of "Sheen's Korner," broadcast Sunday night, Sheen appeared to threaten to slit the throats of children as part of a rant.
"I'm gonna write my sermons, I'm gonna deliver them like truth torpedoes, and people are gonna f*cking take it or leave it," he said. "We know they're gonna take it cause they can't process it, so they must condemn it, and if they can't condemn it, they'll like f*cking turn me into a god and worship it, and realize I'm behind them, cutting their throats, and their children's."
The audio of the broadcast cuts out after the word "children's."
Mueller alleged in December 2009 that Sheen had held her down on a bed, held a knife to her throat and threatened to kill her. She plans to enter Sheen's Sunday "Korner" rant and other parts of his webcasts as evidence in a custody hearing scheduled for Tuesday, Radar Online reported.
"Brooke is instructing her lawyers to present the webcasts into evidence, hoping to guarantee that Charlie not be given unsupervised visitation at this time," a source told Radar. "She thinks Charlie is spiraling out of control, and Brooke doesn't want the boys to see Charlie unsupervised at this point."
On Monday, Sheen tweeted that "Sheen's Korner" had garnered 100 million viewers in its two nights online.
The Associated Press and NewsCore contributed to this report.