'Walking Dead' premiere slammed by Parents Television Council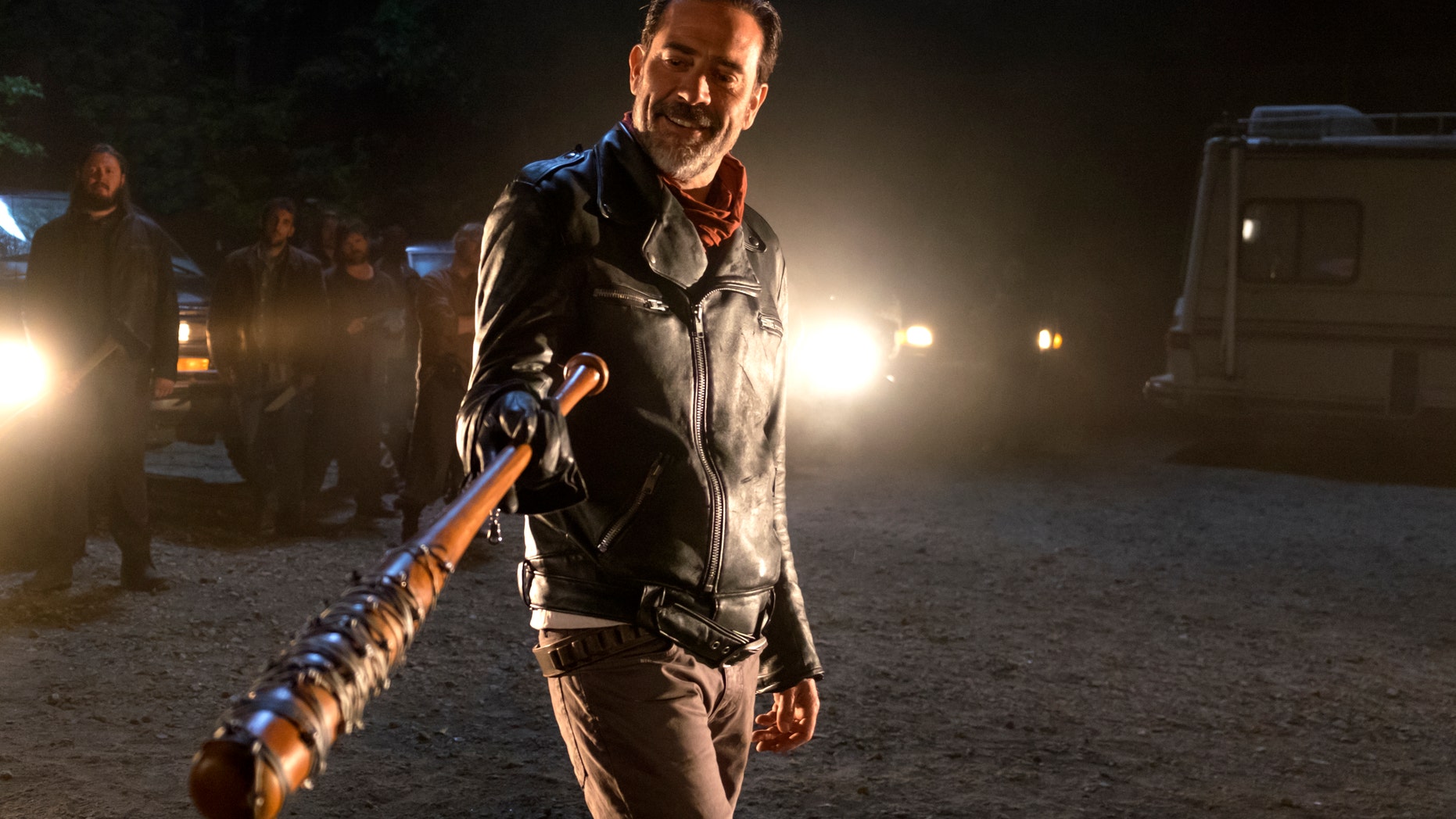 "Walking Dead" fans can't stop talking about the show's gory Season 7 premiere, and neither can its horrified critics.
The gory premiere set social media abuzz, but it also drew the attention of The Parents Television Council, which called the episode "one of the most graphically violent shows we've ever seen on television."
"They've entered a whole new territory in terms of the violence," said Melissa Henson, program director for the Parents Television Council. "In the past we've seen zombie on human violence or human on zombie violence but this kind of violence to this extreme is… a whole new category."
Parents Television Council President Tim Winter said changes need to made.
"It's not enough to 'change the channel,' as some people like to advocate, because cable subscribers — regardless of whether they want AMC or watch its programming — are still forced to subsidize violent content," he stated in a press release sent to FOX411. "This brutally explicit show is a powerful demonstration of why families should have greater control over the TV networks they purchase from their cable and satellite providers."
MORE: 'Walking Dead' premiere shocks show fans
"The Walking Dead" airs Sundays at 9 p.m. ET on AMC, and Winter said the attention-grabbing premiere left the organization pondering if there needs to be an additional TV rating available above the current TV-MA rating.
Winter told The Hollywood Reporter that the TV-MA rating, which indicates a show is for mature audiences only, may not be enough. TV-MA signifies that a show may not be suitable for children under the age of 17.
"When you look at the definition of MA and what the content of the show is, it's unquestionable they chose what best represented the content," Winter said. "This certainly raises question of if there should be an even more severe rating than TV-MA."
Henson added that part of the issue is that ratings aren't always given out in a consistent manner.
"What we need is a systematic reform of the TV ratings system," she said.
Winter suggested that "Walking Dead" producers aim to tone down the show's violence by implying it rather than showing it.
"Everything between the opening credits and the closing credits was graphic and explicit," Winter told The Hollywood Reporter. "You don't need to show it to show it."
"The Walking Dead's" Sunday premiere drew 17 million viewers, according to Deadline.
The show is based on the comic books by the same name by Robert Kirkman. The series has been on TV since 2010.