'Voice' alum Meghan Linsey: Venomous spider bite left 'a hole' in my face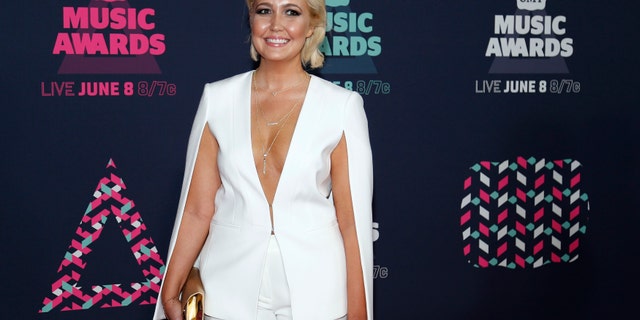 Country singer Meghan Linsey is opening up about a venomous spider bite that opened up "a hole" in her face.
The "Voice" alum woke up one morning at her home in Nashville, Tenn. with a "stinging sensation" on her face. She then discovered a dying spider in her right hand which she found out later was a brown recluse, one of the deadliest spiders in North America.
She rushed to urgent care where her fears were confirmed.
PHOTOS: Country star shows off toned bod in tiny bikini
"The swelling was the first thing, and then I ended up just having crazy, crazy symptoms," Linsey told People. "I had muscle spasms, then I had a body rash all over...Every day was another thing."
The swelling wasn't the worst part. Linsey detailed her recovery on Instagram starting 9 days after she was bitten February 12.
"I was supposed to be getting better, but I was getting worse – up until day nine, which is when the symptoms stopped happening and the necrosis started on my face," she recalled.
The country star's skin surrounding the site of her bite began to rot and left what she calls "a hole in my face."
Linsey consulted a would specialist in South Carolina who suggested experimental hyperbaric chamber treatment, she told People. The singer said the treatment has helped but she still has a scar on her face which has changed her makeup routine.
FOLLOW US ON FACEBOOK FOR MORE ENTERTAINMENT NEWS.
"I'm one of those people that just throws it on and goes, but now I have to put three or more layers [of makeup] on this one area of my face," she explains. "It's kind of a pain at this point but, after going through everything I went through, I'm just glad to be alive."
Linsey, who came in second place in season 8 of "The Voice," made headlines last year when she claimed she was sexually assaulted by a "very powerful man in the music business" in 2010.
"A very powerful man in the music business grabbed up my skirt. He was groping me and proceeded to try to pick me up by my ass on a bus in front of a lot of important people," she wrote on her private Facebook page adding that her label and manager at the time told her to stay quiet about the incident.