Vince Neil and Nic Cage brawl at Las Vegas hotel, report says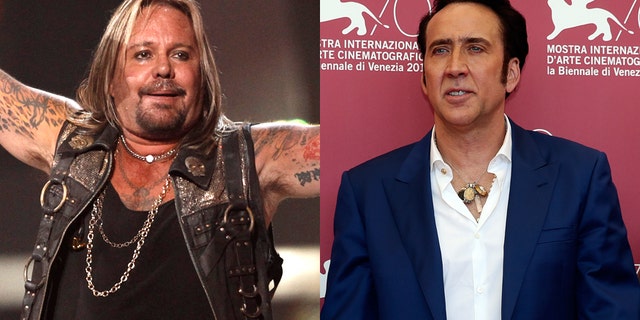 NEWYou can now listen to Fox News articles!
Vince Neil and Nic Cage got into a brawl after Cage pulled Neil off of a woman at the Aria Hotel in Las Vegas, TMZ reports.
Neil and Cage were in the hotel when a woman asked the actor for his autograph, and the former Motley Crue lead singer pulled her down to the ground by her hair, the website says.
That's when Cage, 52, started fighting Neil, eventually getting him outside where he was videotaped putting Neil in a headlock and imploring him to calm down.
Neil, 55, was cited for battery, the report says.
Motley Crue retired after playing their final show in Los Angeles on New Year's Eve.
Cage won an Oscar for "Leaving Las Vegas," which is what Neil is probably doing right about now.