Victoria's Secret Fashion Show models and performers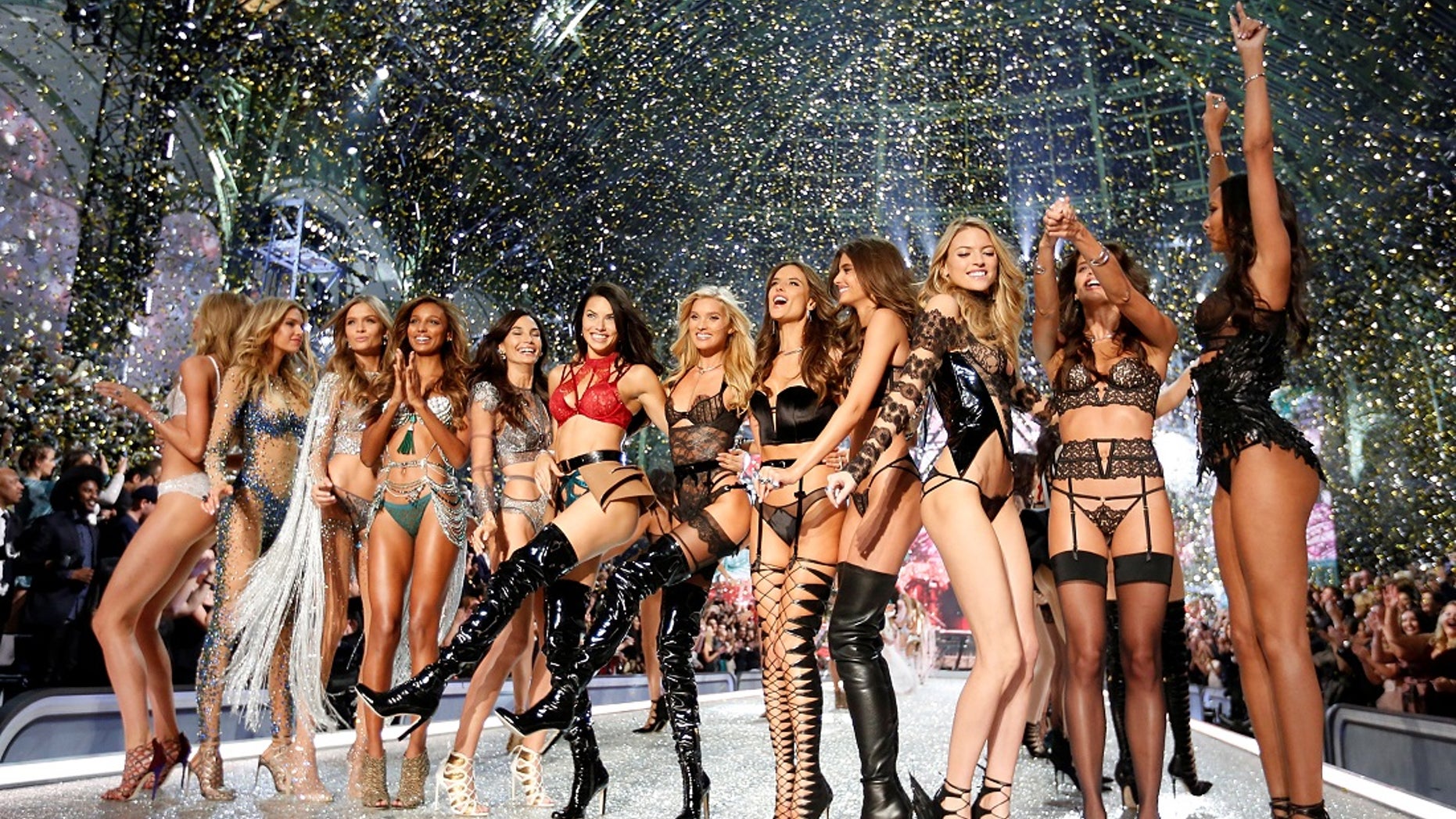 The 2017 Victoria's Secret Fashion Show is turning out to be a less than heavenly spectacle amid several last-minute changes, including cutting headline performer Katy Perry just days before the event.
Page Six reported that Perry was set to perform at the Nov. 20 show in Shanghai, China, but was suddenly banned indefinitely from the Asian nation after Chinese officials discovered the singer had worn a bright, glittery dress with sunflowers on it in 2015 in Taiwan.
Anti-China protesters had adopted the sunflower as their symbol the year before, according to Page Six, so her outfit was offensive to the communist country. Singer Harry Styles of One Direction fame is expected to replace Perry.
Additionally, four of the lingerie giant's supermodels were denied entry into China just ahead of the show.
Julia Belyakova, Kate Grigorieva and Irina Sharipova from Russia, in addition to Dasha Khlystun from Ukraine, reportedly cannot enter the country due to visa issues, Fashonista first reported.
What's more, model Adriana Lima's visa is allegedly held up due to a "dimplomatic problem," according to Page Six.
Viewers will be able to watch the Victoria's Secret Angels and other models on the catwalk, and take in several musical performances.
Here's what you should know about the fashion show, set to take place in Shanghai, China on Nov. 20.
How can I watch the Victoria's Secret Fashion Show?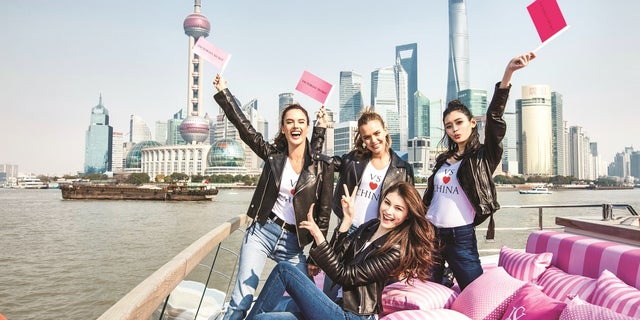 The Victoria's Secret Fashion Show will be shown on Tuesday, Nov. 28 at 10 p.m. ET on CBS.
"Merging fashion, fantasy and entertainment, the lingerie runway show will include pink carpet interviews, model profiles, a behind-the-scenes look at the making of the show and musical performances that will be announced at a later date," a release said.
Though performers have yet to be revealed, it's safe to expect some big names; Bruno Mars, Lady Gaga and The Weeknd all performed at the 2016 show.
Who are the models walking in the show? 
These Angels have all been announced by Victoria's Secret:
Lily Aldridge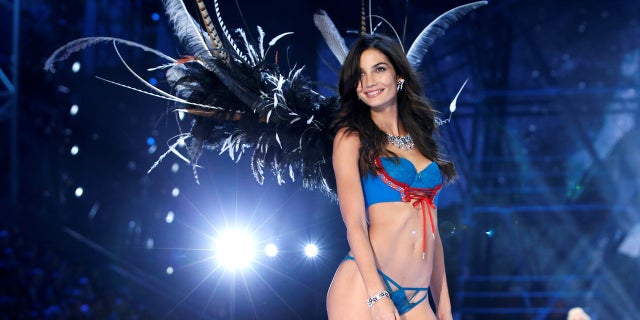 The 32-year-old California native is a regular fixture in Victoria's Secret fashion shows, and wore the Fireworks Fantasy Bra as part of the 2015 show.
Aldridge is married to Kings of Leon singer Caleb Followill, with whom she has a five-year-old daughter, Dixie Pearl Followill. Aldridge is also known for her friendship with pop superstar Taylor Swift.
Alessandra Ambrosio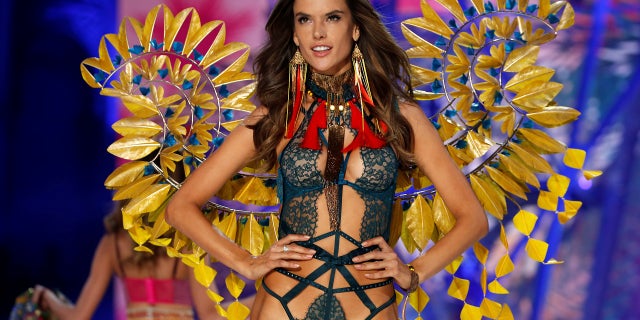 Ambrosio, 36, wore the Floral Fantasy Bra during the 2012 Victoria's Secret Fashion Show. In 2014, she and fellow Brazilian Adriana Lima both wore Dream Angels Fantasy Bras.
She and her fiance Jamie Mazur have two children together. Ambrosio is listed as an Aries on the Victoria's Secret website, and when it comes to chocolate or vanilla, says she picks "chocolate every time."
Taylor Hill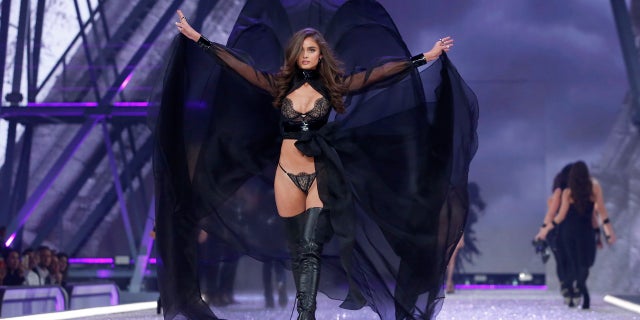 Hill, 21, is from Colorado and her Instagram account has 9.2 million followers. Hill, Elsa Hosk, Martha Hunt, Lais Ribeiro, Sara Sampaio, Romee Strijd and Jasmine Tookes all were announced as Angels in 2015.
Hill says on the Victoria's Secret site that the least glamorous part of her job is "working for a month without my family, friends, boyfriend or dog."
Elsa Hosk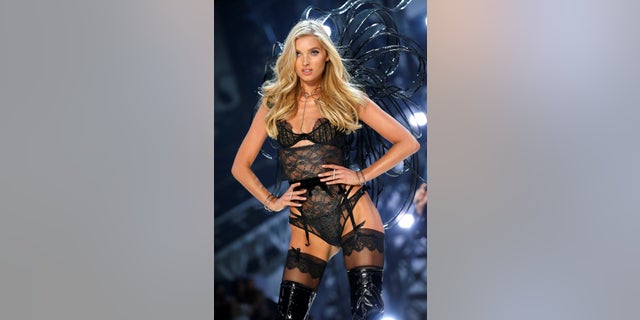 The 29-year-old Swedish model is a Scorpio and previously played professional basketball in her native country, Fashionista reports.
When it comes to a bathrub must-read, Hosk told W, "I prefer audiobooks in the tub so I can have my eyes closed in the dark with some candles lit."
Martha Hunt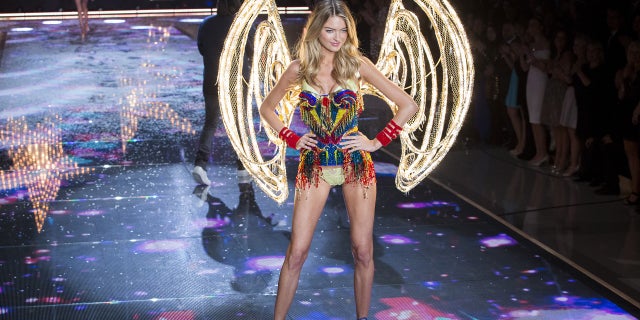 Hunt, 28, is also pals with Taylor Swift, and was one of the many famous faces who appeared in her "Bad Blood" music video.
It's not the only video she's been in: Hunt appeared in the "Paris" music video for electronic music duo The Chainsmokers.
Adriana Lima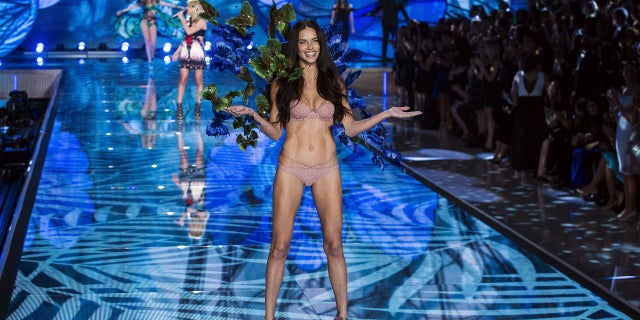 Lima has been associated with Victoria's Secret for years: she walked her first runway for the lingerie giant in 1999, People reports. Now 36, she also wore the 2008 and 2010 Fantasy Bras.
Lima's participation in this year's fashion show is still unclear as her visa was denied for alleged "diplomatic reasons," according to Page Six.
Lima and former basketball player Marko Jaric divorced in 2016. They have two young daughters.
Stella Maxwell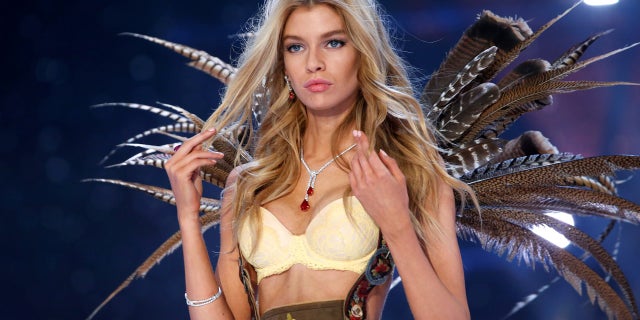 The 25-old model lists her hometown as "Earth :)" on the Victoria's Secret website and reveals that she is ambidextrous. She's also been rumored to be dating "Twilight" actress Kristen Stewart.
Lais Ribeiro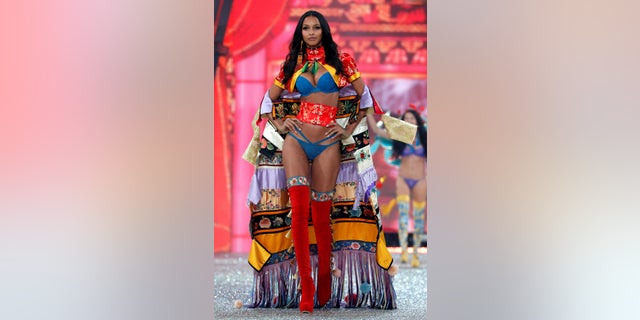 The Brazilian model is 6'1" and says on the VS site that her home country is her favorite place in the world.
Ribeiro, 27, is currently dating basketball player Jared Homan, Harper's Bazaar reports.
Sara Sampaio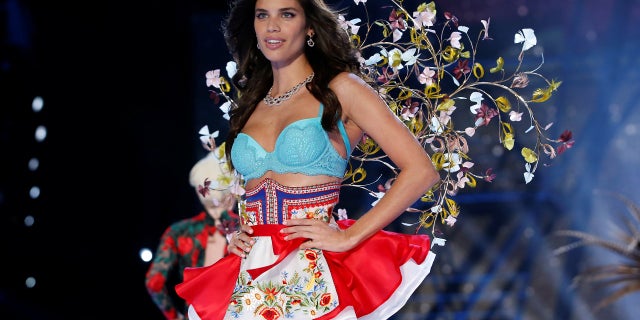 Sampaio, 26, hails from Portugal.
She told Elle UK last year that she likes to surf and that her style icon is former Victoria's Secret Angel, Australian model Miranda Kerr.
Josephine Skriver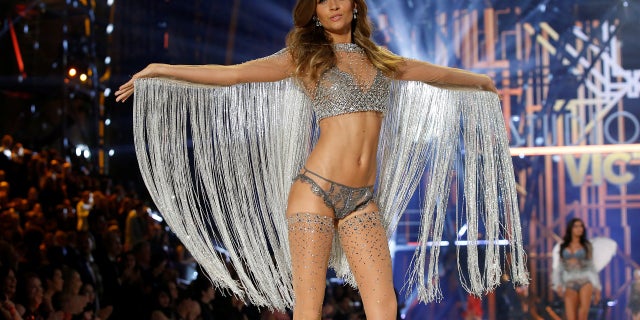 The 24-year-old Danish model became a Victoria's Secret Angel last year.
She says on the Victoria's Secret site that she's a morning person and her favorite place is "anywhere as long as I'm with people I love."
Romee Strijd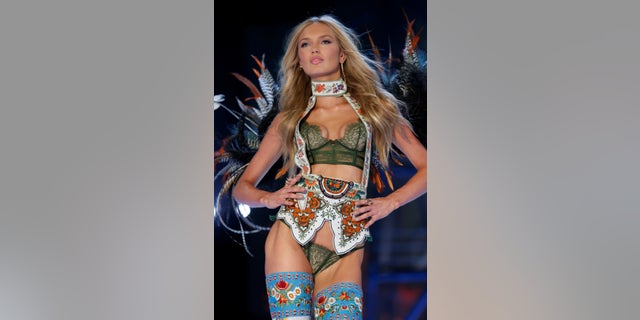 The 22-year-old Dutch model is 5'11" and says on the Victoria's Secret site that one of the things she can't live without is a Beyonce playlist.
Candice Swanepoel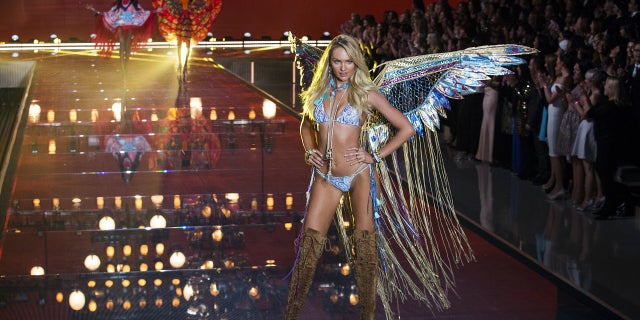 The South African model wore the Royal Fantasy Bra as part of the 2013 Victoria's Secret Fashion Show. Swanepoel, 29, has one son with her fiance, fellow model Hermann Nicoli.
Jasmine Tookes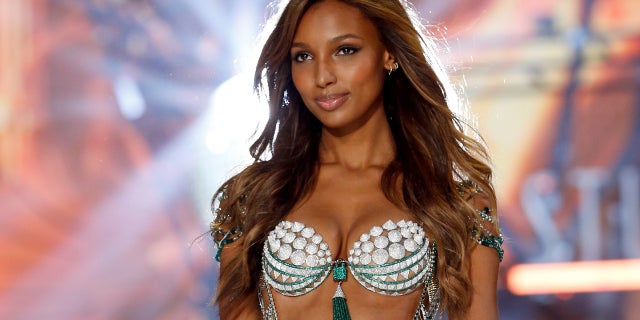 Tookes, 26, wore the Bright Night Fantasy Bra during last year's fashion show.
"It weighs more than 450 carats and when you have it on it's like whoa!"  Tookes told Elle ahead of the show.
Tookes revealed to Victoria's Secret that if she were to be a spice, she'd pick cinnamon.
Other stars
The show will also include other famous faces.
Supermodel Karlie Kloss posted a photo of herself in wings on Twitter in August, writing, "See you in Shanghai."
Bella Hadid shared an Instagram post indicating she will be part of the show in August. "Congrats to all of the beautiful ladies I will be walking beside. I can't wait!" Bella wrote on Instagram in an Aug. 26 post.
Her sister, fellow model Gigi Hadid, was expected to be in the show per an August Instagram post. However, Gigi later announced on Twitter that she wouldn't be able to make it. "I'm so bummed I won't be able to make it to China this year," she wrote. "Love my VS family, and will be with all my girls in spirit!!"
The news comes after Gigi faced accusations in February that she had made fun of Asians in a video, the New York Daily News reports. The model apologized on Weibo in September.
Both Hadid sisters are known for their large social media followings and high-profile relationships: Bella Hadid previously dated singer The Weeknd, while Gigi Hadid is currently dating former One Direction member Zayn Malik.
Who is wearing the Champagne Nights Fantasy Bra? 
Lais Ribeiro, who has shared photos of herself on social media sporting it.
"Handset with diamonds, yellow sapphires and blue topaz in 18 karat gold, the jewels are set into a Victoria's Secret Dream Angels Demi bra," a release said. The garment "took almost 350 hours to create and is embellished with nearly 6,000 precious gemstones."
What else should I know?
Balmain fashion designer Olivier Rousteing is behind some of the outfits -- one of which features wings made out of safety pins, Vogue reports.
Model Elsa Hosk will wear a "Crystal Anniversary" Swarovski outfit during the program, Women's Wear Daily reports, explaining that the show has partnered with Swarovski for 15 years.
Hosk wrote on Instagram that "it's pure fire and l can't wait to take these wings down the #vsfashionshow17 runway.... Shanghai are you ready?"
Fox News' Madeline Farber contributed to this report.