Victoria Justice: My mom keeps me humble, 'tells it like it is'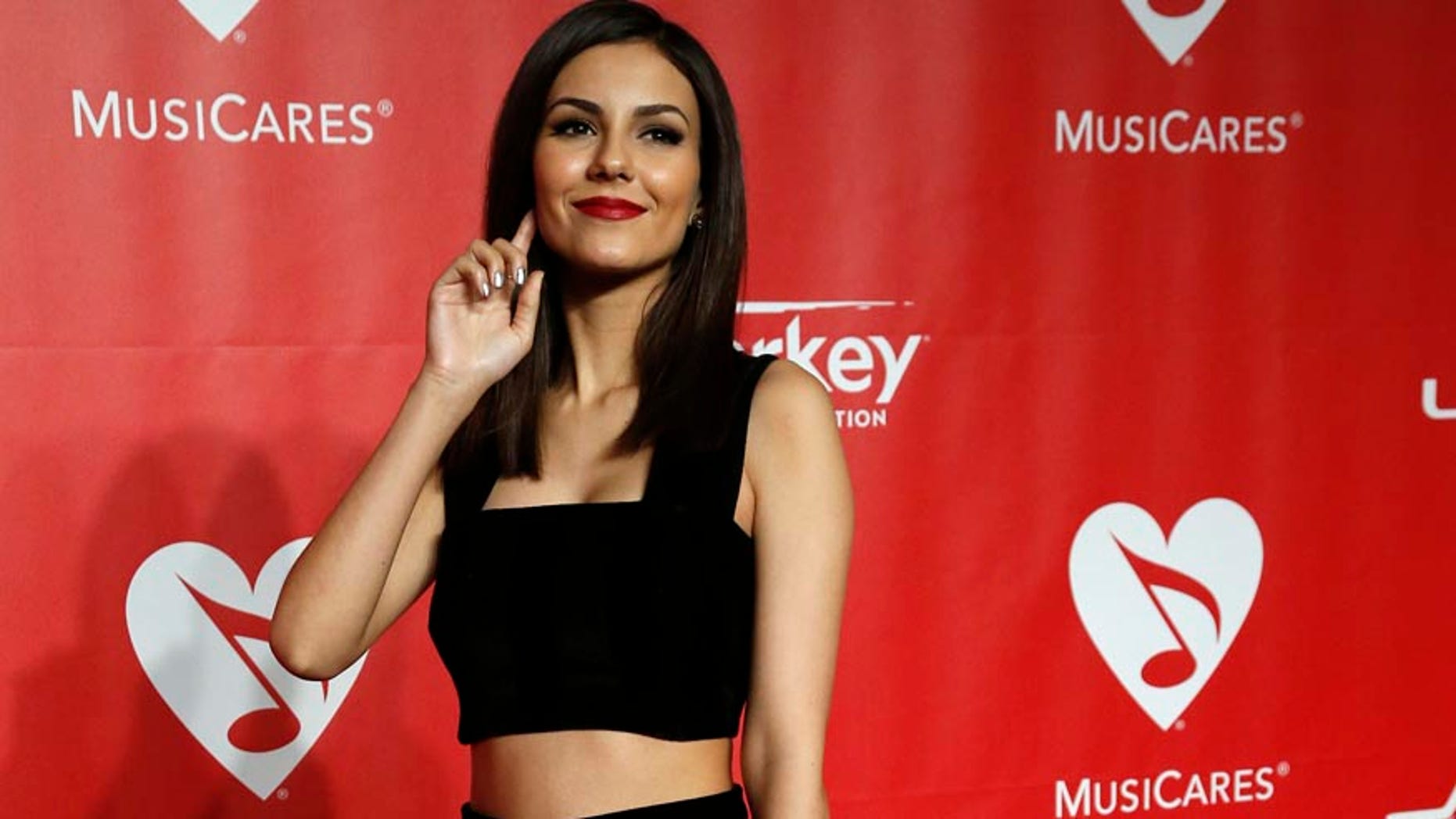 LOS ANGELES – Victoria Justice is one of the best known young actresses in Hollywood after starring turns on two Nickelodeon shows and scores of film roles. But Justice said she hasn't let the fame get to her head.
"At the end of the day, I'm really focused on my work and what I do and that's what's really important to me, and I'm also not the type of person who is going to be out every night in the club, I'm not really party of that scene," she told FOX411. "I would much rather stay at home and watch a documentary with my dog and family and friends."
She also praised her parents, saying Hollywood doesn't affect them.
"I also live a pretty balanced grounded life and my parents are really involved in my life as well," she said. "They are normal humble people who are not affected by this industry at all, which keeps me really grounded as well. My mom tells it like it is which is great!"
Justice's next big project is the movie "Naomi & Ely's No Kiss List," a coming-of-age story about two friends who's bond is put to the test when they both fall for the same guy. Justice opened up about what it was like to play Naomi.
"Naomi is definitely at a point in her life with a lot of change happening. She's a freshman in college, she has a job to support herself and her mom, and she's kinda losing one of her best friends, and I can relate to that vulnerability and everyone goes through changes," She said. "And I can definitely relate to that aspect of becoming more independent within yourself and kinda taking charge of your life more."
The 22-year-old is also committed to giving back.

"Ever since I was little both of my parents have always taught me to treat others the way you want to be treated," she said. "Also the idea of being kind to others. I feel like especially with the position I am in and the fact that I have some people that look up to me and the social media presence it's really cool to give back in that way and reply to people and make them feel better about themselves."