Veteran journalist George Will joins the FOX News team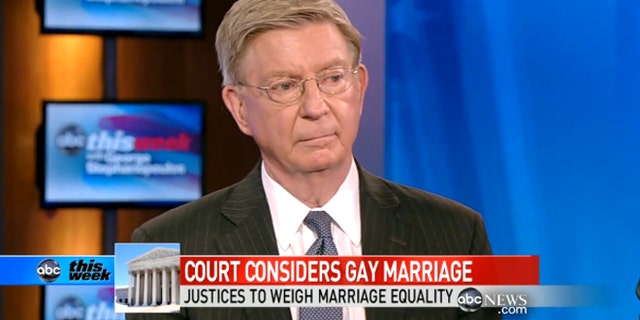 NEW YORK – FOX News Channel has hired noted political columnist and author George Will as a contributor.
Will, who served most recently as a panelist for ABC's "This Week with George Stephanopoulos," will offer analysis and commentary across Fox News' daytime and primetime programming, including on the panels of "Special Report with Bret Baier" and "FOX News Sunday." A Pulitzer Prize winner for commentary for his newspaper writing, Will has been referred to by "The Wall Street Journal" as "perhaps the most powerful journalist in America."
"We are delighted to have someone of George's stature join FOX News," said Michael Clemente, Executive Vice President of News. "His wisdom is enduring and his achievements are far too long to list."
In addition to his work at ABC, Will wrote a syndicated column, which appeared in more than 475 newspapers and served as a contributing editor for Newsweek magazine. Prior to joining ABC News, Will was the Washington editor of National Review and on the staff of former Senator Gordon Allott (R-CO) from 1970 to 1972.
Will has authored books on political theory including, "Statecraft as Soulcraft: What Government Does," "The New Season: A Spectator's Guide to the 1988 Election" and "Restoration: Congress, Term Limits and The Recovery of Deliberative Democracy." A life-long baseball fan, Will also wrote "Men at Work," which was a number one bestseller on the New York Times non-fiction list.
A graduate of Trinity College, he also received a degree from Oxford University and a Ph.D. from Princeton.