Tonya Harding sobs after 'DWTS' premiere, 'I haven't felt this alive in so long'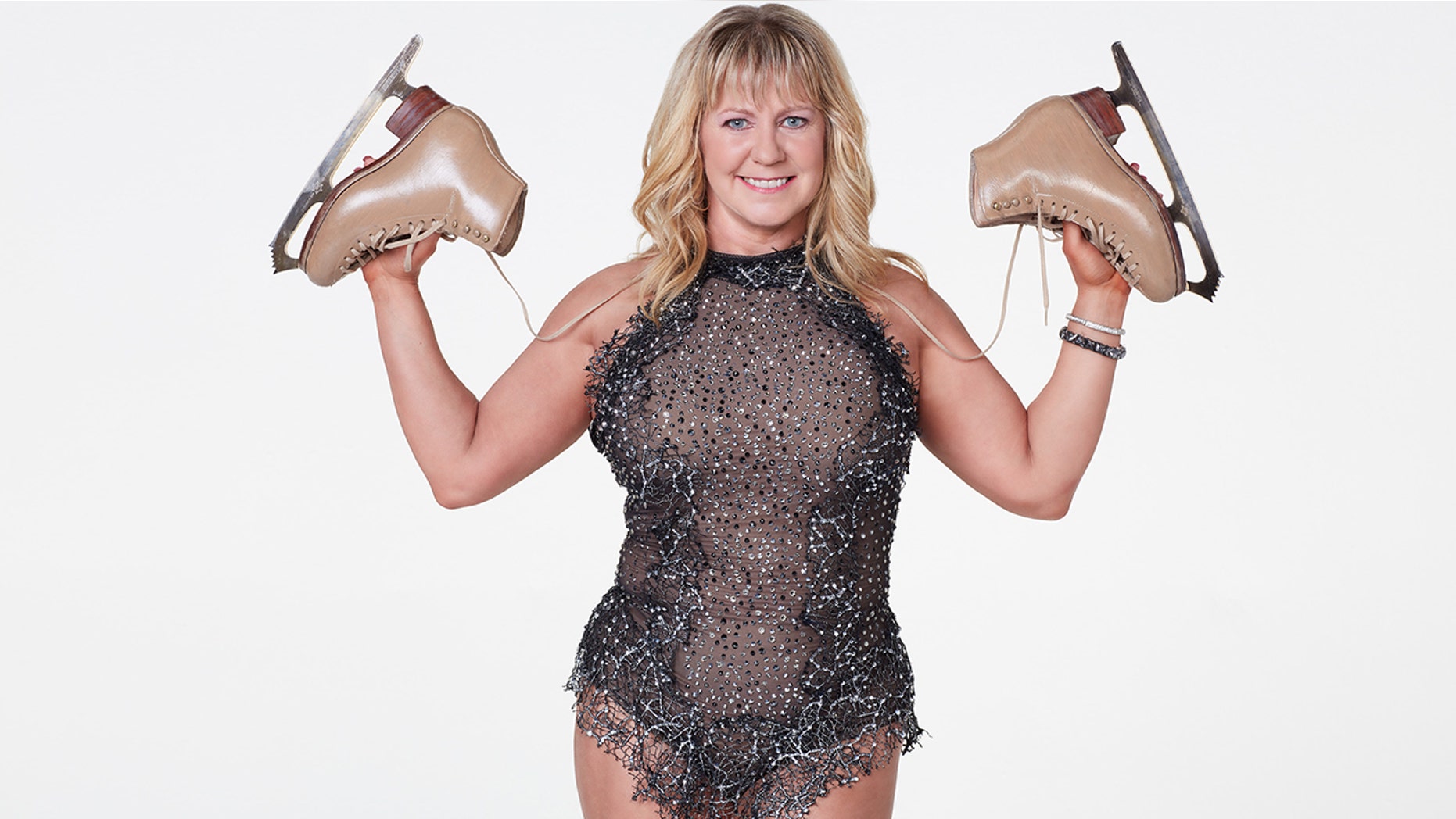 Former ice skater Tonya Harding made an emotional comeback on Monday night's season premiere of "Dancing with the Stars."
On the season-- featuring athletes only-- Harding had elicited the most curiosity of all 10 contestants. And she didn't disappoint, tying for second place for her foxtrot with partner Sasha Farber with a score of 23 out of 30.
Her fellow ice skater Mirai Nagasu also scored 23, while male ice skater Adam Rippon and football player Josh Norman tied for first place with 24 points each.
Although Harding was put "in jeopardy" at the end of the double elimination show, two other dancers in the abbreviated season—baseball player Johnny Damon and snowboarder Jamie Anderson, were sent home instead.
Harding, because of her scandal-plagued past involving Nancy Kerrigan leading up to the 1994 Winter Olympics, was the biggest ballroom question mark.
First, fans saw her getting choked up on camera in rehearsal footage, as she recalled, "I was the best figure skater in the world and then I had it taken away from me. And it just wasn't my career. It was my life. I wasn't allowed to compete…you have people looking at you like you're nothing. You start to believe that you are nothing. I just wanted to do what I was good at."
Harding, now 47, sobbed to the cameras about doing DWTS, "I want people to see that I deserve to be here. I don't like failure."
Her foxtrot with Farber was anything but cold as ice. Wearing a ladylike sparkly dress, she pulled off some graceful moves and then, in a dramatic moment, Farber spun her around like a spinning top as she lay on her back on the ballroom floor!
Audience members gave her a standing ovation and threw roses on the floor, and the judges raved. Carrie Ann Inaba gushed, "You are a beautiful dancer," while Len Goodman called it a "charming" performance.
"I feel like a princess," Harding told "DWTS" co-host Erin Andrews.
After the show, Harding, whose life story was recently told in the acclaimed movie "I, Tonya," said to reporters, "I was very excited. I was wanting to go out and do the best that I could, have fun doing it, and I did. Sasha turned me into a graceful lady on the dance floor and I showed America that I deserve to be part of this amazing event with other great, truly amazing athletes."
Actress Allison Janney, who won an Oscar for playing Harding's mother in the film, and Mckenna Grace, who portrayed her as a little girl, cheered her on as audience members.
"I've always wanted to do this show. Who wouldn't?" Harding told reporters. "But the movie has changed my life. I didn't expect anything from it but when I asked Allison and [the film's writer] Steven Rogers to come to the show and be here with me and support me they said absolutely. It was really awesome to be here and have this new start and show myself that I can do it."
When she got the standing ovation, Harding said she thought, "Holy crap!"
The ice skater got choked up again and told reporters, "I was crying like this. It was amazing."
Harding promised she was "going for it," as all the athletes compete for the mirror ball trophy.
"I just thank God for having me make it through to the second round and I'm ready to go."
Harding said it was "really scary," being in the bottom three. "I'm like, no, not already."
But she survived and will be competing again next week!
"I haven't felt this alive in so long except when I found out that I was gonna have my son," said Harding, who raises the boy, named Gordon, with third husband Joseph Price.
Harding called "DWTS," "my new beginning, a fresh start" that started with the big screen biopic.
The ice skater's husband and son didn't attend the live taping, but she told Fox News, "I love them," adding, "Now that I've made it to second round, my husband will be here [next week] but we chose to keep my son out of the public eye. It's for his safety. I'm sorry, but this world can sometimes be cruel."
Among the other competitors, Olympics luge star Chris Mazdzer and softball player Jennie Finch-Daigle scored 21 points, basketball player Arike Ogunbowale got 20, Kareem Abdul-Jabbar earned the night's lowest score of 17, and Anderson and Damon were eliminated with scores of 19 and 18, respectively.