Tonya Cooley 'Confused and Frightened' After Alleged Sexual Assault on MTV Show, Source Says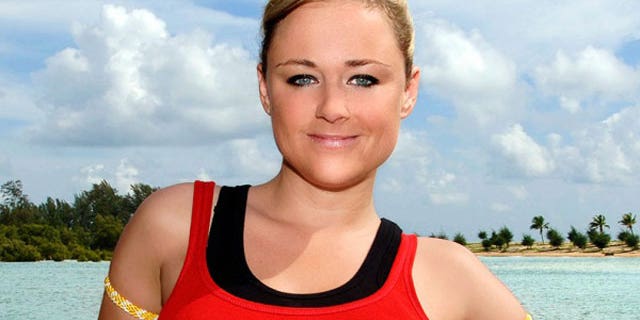 Last week Tonya Cooley, a cast member in several of MTV's "Real World/Road Rules" challenge shows, filed a lawsuit against MTV, Bunim/Murray Productions, and cast members Kenneth "Kenny" Santucci and Evan Starkman, claiming the two sexually assaulted her during the filming of "Real World: Ruins" in Phuket, Thailand, during Spring of 2009, as cameras rolled.
According to the complaint, male contestants removed their female counterparts' bathing suits without their consent, touched their private areas and used derogatory and offensive language. On one occasion, Cooley claims she passed out after drinking too much, and Santucci and Starkman used the opportunity to insert a toothbrush into her vagina.
"(MTV and producers) created an environment in which degrading and harassing behavior toward the female contestants was openly tolerated and even encouraged," the lawsuit claims.
Now a source close to the production of "Real World: Ruins" tells FOX411.com's Pop Tarts column that from the moment the cast landed in Thailand, there was a "disturbing, misogynistic vibe" and that Cooley was even photographed naked ahead of the alleged sexual assault.
"The guys were allegedly filming each other with the toothbrush and a camera they brought on to the show, and then taking pictures of her passed out naked," an insider said. "Tonya only found out about the incident because the other girls told her when she woke up."
The source said the toothbrush belonged to a male contestant whom Santucci and Starkman "hated," and that revenge may have been the motivation for the act. Following the alleged incident, the source said the accused immediately tried to "get close" to Cooley, calling her cute pet names, possibly fearing they could be in trouble if what happened became public knowledge.
"She was very confused and frightened by the whole thing," the insider said. "She didn't know how to deal with it all."
Cast members for such shows are routinely required to sign legal releases, and the racier the show, the more types of behavior they are likely to sign off on as acceptable. But "signing a release is not going to be held against her," Beverly Hills criminal defense attorney Mark McBride says. "If you get injured on the show or something, or break an ankle or whatever, that's something else. But if you have cast members totally acting off the script, they need to have some liability."
Cooley's suit says that she was shut down by higher-ups when she initially voiced her concerns about the incident, and alleges the network even condoned the behavior. Cooley was later axed from the show for slapping a fellow participant – the rules prohibit physical contact -- and Santucci and Starkman went on to win the series. The two have since launched their own clothing line, "Suck Yeah," together, and Santucci currently hosts "Jersey Shore After Shows" on MTV Canada while Starkman has the cupid-playing role as host of "Love Trap" on Canada's CosmoTV.
Starkman and Santucci did not respond to a request for comment. MTV did not respond to a request for comment on the pending litigation and referred FOX411.com to Bunim/Murray Productions, which denied the incident.
"After a thorough investigation, we have found Tonya Cooley's claims to be completely baseless," a rep for Bunim/Murray Productions said in a statement.
Calls to Cooley's attorneys were also not returned.
According to California-based criminal defense attorney David Wohl, "What Cooley is describing is clearly a crime: rape with a foreign object. However this is not a criminal offense if she somehow consented to the act. The key for her civil suit will be whether or not she called police after the alleged offense and reported it. If so, her civil suit will have a much greater chance of success – even if criminal charges were never filed."
"But," Wohl added, "if Tonya merely decided long after the event that it was offensive ... maybe offensive enough to warrant a big payday at MTVs expense, she might not want to quit her day job. If the alleged crime happened in Thailand, then its up to Thai authorities to prosecute the case. U.S. courts simply have no jurisdiction over the claimed rape. This is likely why this young lady has no interest in pursuing criminal charges."
Wohl added that the burden of proof in a civil suit is much lower -- "a preponderance of the evidence" as opposed to the criminal standard of "beyond a reasonable doubt."
In addition to suing for sexual harassment, assault and sexual battery, Cooley is also claiming negligence, intentional infliction of emotional distress and wrongful termination, in addition to other causes of action.