Tom Hanks' son Chet talks acting alongside his Oscar-winning father and battling addiction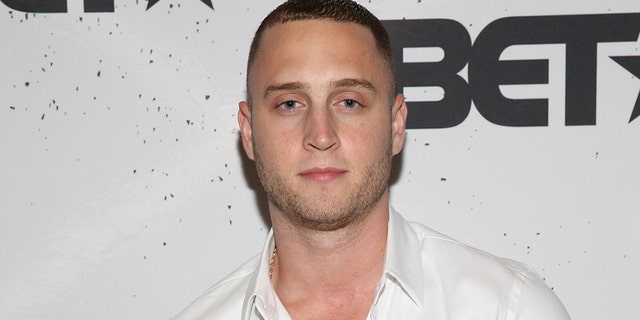 Nearly three years ago, Chet Hanks, son of two-time Oscar winner Tom Hanks and Rita Wilson, entered rehab for substance abuse. Now, the 27-year-old is opening up about the moment he decided to turn his life around.
"It was just the birth of my daughter and finding out I was going to be a father," Hanks tells Fox News of his baby girl Michaiah.
Since then, Chet, who says being a dad made him "grow up really fast," has started a new music project, FTRZ, with bandmate Drew Arthur, with the two bonding over their love of music and shared sobriety.
"We met through a mutual friend, and figured out we were both sober, so we became friends pretty instantly over that," Chet says of his friendship with Drew.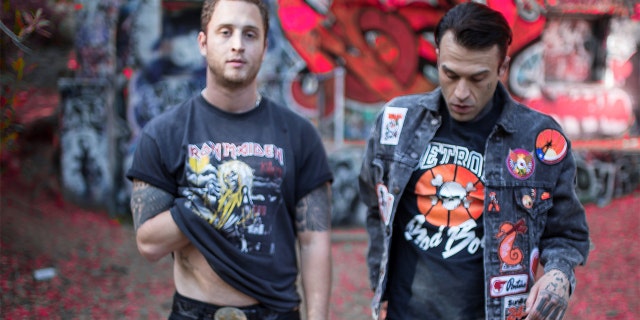 Fast-forward, the duo is now making music together which reflects their sobriety journeys. "In our first song, 'Models,' that's what we're talking about," shares Chet.
"'Models' is about the journey through our past of substance abuse that led us to be the better people we are today," he explained. "How the wrong path can lead you to the right path if you make a change."
However, both Chet and Drew, who are set to release their first EP "The Ocean Park" in August, admit they couldn't have done it without the support of their parents.
"They've been completely supportive 100 percent," Chet says of Tom Hanks, 62, and Rita Wilson, 61. "Same here," echoes Drew of his mom and dad. "I literally wouldn't even be here breathing, if they didn't have my back so much."
Looking at where he was several years ago, Chet admits that "it never ceases to amaze" him that by "just making one major change in your life and sticking with it, basically, your life starts to reflect your dreams."
"You start getting to live your dreams just by making the decision to be sober. That's what it's done for me," he shares. "That's the difference. Three years ago my life was kind of like a nightmare, and, now I get to live my dreams."
Along with making music, Chet has since landed a reoccurring role on the hit drama series "Empire" as rapper Blake.
"It's a great opportunity obviously to be able to act and to have it be music-related, and to be on such a big, popular show," he says. "I wanted to be on the show for a long time, and then it happened, so it's really exciting.
As for his dad's top acting tip? "He tells me to know my lines and show up on time," shares Chet, who is set to appear alongside his famous father in an upcoming WWII Navy movie.
"It takes place aboard a U.S. destroyer ship," says the actor, adding that it'll about a "naval combat against German submarines."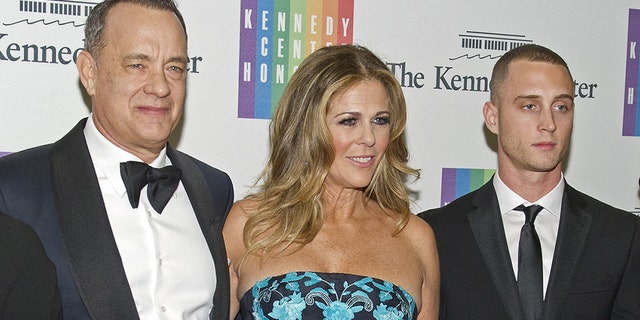 When it came to working with his dad, Chet admits "it was unexpected how much fun it was."
"It was a really great experience working alongside my dad for the first time," he shares. "I didn't know what it was going to be like, and it turned out to be really fun and enjoyable."
Although there's no word yet on when the film starring the Hanks will be released, Chet isn't opposed to sharing the big screen with his dad again. Asked if this was the first of more movies to come, he replied: "I hope so."
With all of his new projects, Chet is in the spotlight more than ever, however, the oldest son of Hanks and Wilson admits that growing up, he was always aware of his parents A-list status.
"I knew they were famous," he shares, adding that in his mind "we were a normal family." "But no one really treated me normally," Chet recalled.
"Nobody cared less about my family's fame than me," he continued. "Everybody else would form perceptions about me based on it, but it didn't affluence my perception of myself at all, which led to some awkwardness."