Tom Cruise's 'Mission Impossible' co-star Vanessa Kirby addresses dating rumors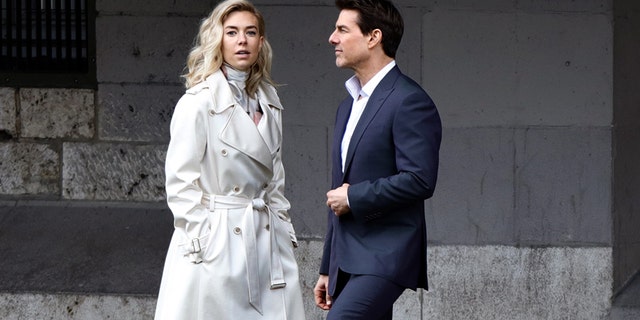 Vanessa Kirby's love life isn't quite as scandalous as Princess Margaret's on "The Crown!"
The 30-year-old star of Netflix show about the royal family opens up about her career and the rumors surrounding her love life.
'The Crown' Star Vanessa Kirby Has a 'Reliable Source' Who Says Queen Elizabeth Likes the Show
Kirby's next venture is playing opposite Tom Cruise in "Mission: Impossible – Fallout" and it was during the filming of the action flick that she got a taste of the downsides of fame. Prior to landing the role, the actress says she prepared for her audition by binge watching all of the "Mission: Impossible" films.
"I was like, 'I can't not know what I'm talking about,'" she tells Marie Claire UK. "And then in the meeting, of course, we didn't talk about any of it. My boyfriend was like, 'I will have that theme music in my head for the rest of my life."
Vanessa Kirby Might Have Just Confirmed That Helena Bonham Carter Will Replace Her on 'The Crown'
Kirby is dating "War & Peace" actor Callum Turner, but it wasn't their relationship that sparked rumors during the filming of "Fallout." Photographers shot images of Kirby kissing her 56-year-old co-star, Tom Cruise, while filming a scene for the film, which led some to speculate that the two were an item.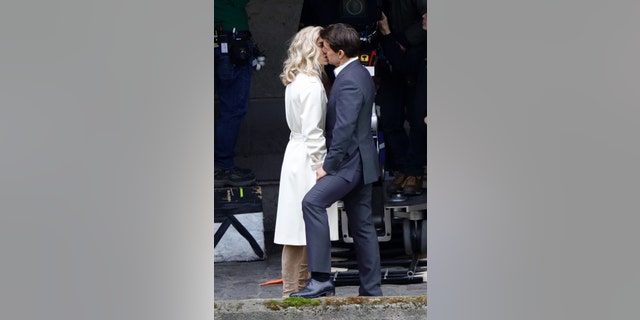 "Even though the crew were there, it was all [in the tabloids] like, 'The next wife falls at his feet,'" she recalls. "The most disconcerting thing was the people I didn't think would believe it, did, and they were texting my boyfriend, asking, 'Are you OK?' I don't think they believe anything they read now because you just can't. None of it is real. To be getting married to him? Not even a snog, it was marriage."
Tom Cruise NOT Dating Vanessa Kirby Despite Recent Reports
The experience taught her a lot about fame and dating in the public eye.
"It's a weird feeling," she says. "I definitely don't feel it yet. I've been lucky because I barely get recognized, and I keep my relationship super private. [Turner's] just completely wonderful and he's my best friend, so that's… I guess you can either choose to talk about it or not. If you talk about it, it becomes interesting to people, but if you don't, then it's not."