'Today's' Al Roker to join Sara Bareilles' Broadway musical 'Waitress'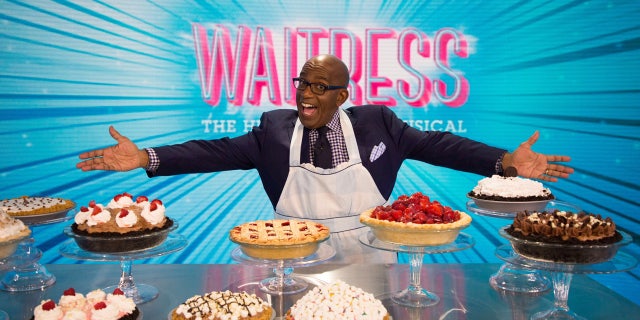 Longtime 'Today' show weatherman, Al Roker, is taking his act to the stage.
On Wednesday, the NBC morning show announced that Roker will take on a new gig and hit the Broadway stage in the Sara Bareilles' musical, "Waitress."
The weatherman is slated to join the cast of the Broadway show for six weeks starting on October 5th. Though it was not announced what role Roker will take on, his "Today" colleagues did reveal that in addition to making his Broadway acting debut, the morning show host will also sing.
"Real people will pay real money to watch me!" he joked with his co-hosts on Wednesday morning. "As a singer, I'm a terrific weatherman."
Roker joins the list of stars who have also appeared in the Bareilles musical, which is based on the 2007 indie film of the same name, starring Kerri Russell.
After starring as the lead in the musical herself, Bareilles has cast other celebrities such as Katharine McPhee and Jason Mraz in the hit show. The musical currently stars actress Nicolette Robinson.