TMI, Bella Thorne! Actress gives fans peek at her colonoscopy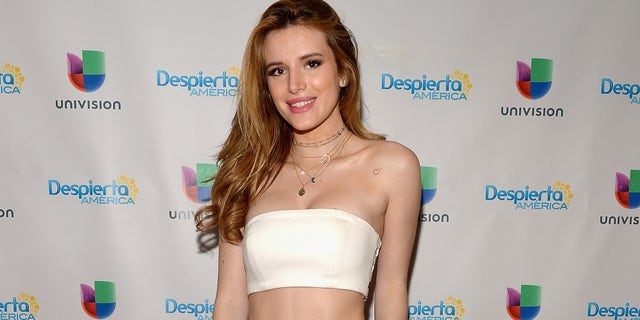 NEWYou can now listen to Fox News articles!
Bella Thorne loves to give fans a glimpse into her life away from the spotlight, but showing her preparations to get a colonoscopy might have been a bit much.
Donning a blue hospital cap and gown, the 18-year-old posted a series of tweets starting on Sunday night, followed by videos on Snapchat and Instagram as she prepared for the procedure on Monday.
"I'm bored.. Having a colonoscopy tomorrow ... So chilling inside ... S--tting my brains out, if anybody wanted to know," Thorne wrote. A few hours later, she followed that with, "This is really sh--ty ... literally."
In one video she is seen drinking what appears to a liquid laxative solution called GoLytely, which she described as "grody as f--k," according to the New York Daily News.
Another one shows her listening to rap music, apparently in good spirits, while in a hospital bed and connected to an IV.
She also shared a photo on Instagram.
A colonoscopy is a routine medical test for people over the age of 50, but for younger people it is used diagnostically to try to discover digestive tract issues.
Thorne, who is Cuban on her dad's side, did not say why she was undergoing the procedure.
Like us on Facebook
Follow us on Twitter & Instagram