Tim Burton: 'Everyone thinks I'm about death!'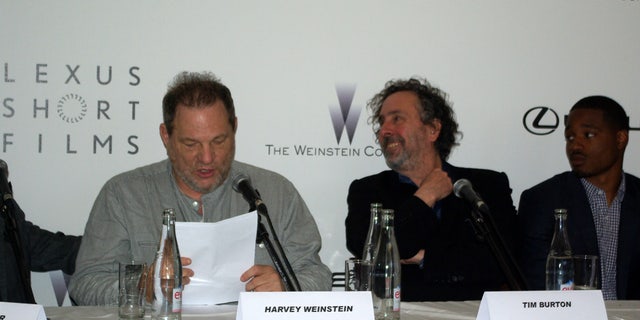 NEWYou can now listen to Fox News articles!
Cannes, France – "Everyone thinks I'm about death!"
That was Tim Burton's ("Corpse Bride," "Frankenweenie," "Nightmare Before Christmas," etc .,etc.) exasperated answer to why he was involved in the "Life Is Amazing" short film series presented by Lexus at the Cannes Film Festival.
Burton , Harvey Weinstein, and newcomer Ryan Coogler, whose movie 'Fruitvale Station' played at Cannes after winning the two biggest prizes at Sundance, sat down to talk about why short films are so, well, awesome.
"A short film, when you get it right, there's nothing like it," Burton said. "It's like a song."
"One of the first short films I ever saw was a movie by the name of 'Vincent' by this dude right here," Coogler chimed in, pointing at Burton.
Weinstein said he was also a big fan of Burton's early work.
"When Disney bought Miramax the first time they said, 'What is the first movie you'd like to see or borrow from the company," Weinstein said. "And I said 'I want to see the original 'Frankenweenie'."
"I think they showed it at 2 a.m. on the Disney Channel," Burton joked about one of his earliest films, which he remade into a big budget feature last year.
The "Batman" director told the six short film directors, chosen by Lexus for the series, to buckle down because their careers will never get any easier, even if they flourish.
"I've done a couple successful movies, so I thought, well, it will be easy to get this one done, but it never is," Burton said. "Each film is a real challenge to get mounted no matter who you are or how much success you've had. It feels like the first time each time, no kidding."
Weinstein encouraged young filmmakers to stick to their guns "and never give up."
"Or call Harvey," Burton laughed.