The 'Jewel' of Alaska Returns Home, Explains How Yodeling Saved Her Life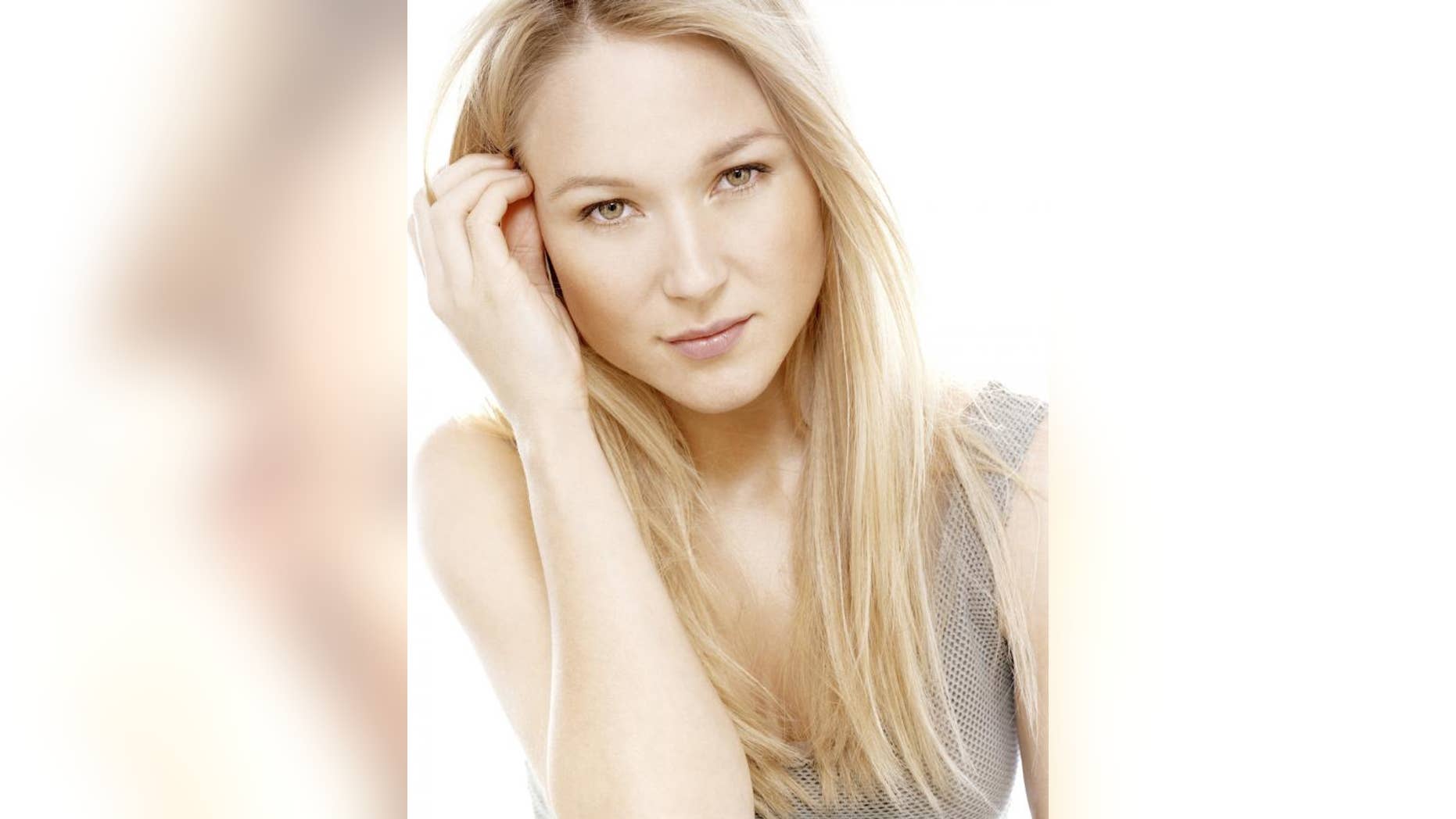 Jewel Kilcher may have sold over 30 million records and carved out a lasting career that has undergone countless transformations since she first emerged with her poetic-folk album "Pieces of You" in 1995, but these days, the singer-songwriter just wants to go home.
We're not talking about Nashville or Colorado, the two places where she currently resides. Rather, she was yearning to go back to Alaska — Homer, Alaska, to be exact. It's where the 42-year-old was raised without running water or heat, rode horses every day in the summer, and was trained by her father to "sing good harmony and learn his songs." Jewel originally left decades ago to busk her way across the country (even becoming homeless in the process) until eventually she was discovered, and the rest — as they say — is history.
Now, she wants her son, 5-year-old Kase Murray, to get a taste of her childhood, prompting her relocation to Alaska. It's even being chronicled on the new season of Discovery's "Alaska: The Last Frontier," which sees Jewel return home for the first time in seven years to rejoin the Kilcher family.
However, this isn't the only chapter of Jewel's life her fans will want to dive into. She also recently released a memoir, titled "Never Broken," which chronicles the many twists and turns she's faced both in front of and behind the cameras on her quest to find happiness as an artist.
FOX News Magazine spoke exclusively with Jewel about her appearance in "Alaska: The Last Frontier," how yodeling saved her life, and her thoughts on pursuing a career in music:
FNM: What prompted you to return to Homer, Alaska, seven years later?
J: I wanted to wait until my son was old enough to remember it. He turned five this year and I thought it would be a great time to bring him home. It was really amazing to show him the cabin where I was raised and just the natural beauty of Alaska. The people here are so warm, self-sufficient, and just lovely. I was just so happy to see my son become immersed in the Alaskan culture, as well as meet my whole side of the family.
FNM: For those who have never heard of Homer, how would you describe it?
J: It's actually called "The Jewel of Alaska" (laughs). It had nothing to do with me. It's just this visually arresting, very beautiful place. It has [mountains] and that come right out of the ocean and glaciers that go right back down [to the ocean]. The people are really independent, warm and welcoming. I just love everything about it.
FNM: What is it about life in Alaska that you wanted your son to experience?
J: I really wanted to experience the outdoors of Alaska. Just seeing nature's beauty in the raw, and of course, spending time with my family. There's a lot of aunts, uncles, and cousins that haven't been able to meet him yet.
FNM: What's one aspect of Homer that you miss?
J: The mountains coming out of the ocean. Hawaii has some similar things, like beautiful green mountains, but in Alaska, you feel like you're in the Swiss Alps, but above sea level.
FNM: You've previously mentioned that fans would be shocked to discover that you still prefer to keep your home life simple, even after achieving fame and success.
J: I much rather focus on the things that make me happy. And having more things can unduly complicate things. You can easily go past happiness, because you're too busy within the trappings of life's material aspects. Life is really busy and overwhelming as-is. I also wanted to raise a son who was grounded. I think being rich and famous gives you two really big problems to solve as a parent, because a small child looks at fame and thinks that makes you special, and it does, but it should never bolster your sense of self-worth. I really want my son to learn confidence from the inside out.
FNM: You told The Wall Street Journal that yodeling actually comes in handy for survival in Alaska. Could you talk a little bit more about that?
J: Well, it's a bit exaggerated, but when I would go to the meadows, my dad would yodel so we can come back home. But it did actually save my life in Hawaii once. I was getting beaten up pretty bad there because I was one of the only white kids in a local school. When they found out I could yodel, they stopped beating me up and instead had me yodel every day (laughs).
FNM: Not a bad deal. So tell us about your memoir, "Never Broken." What's the most surprising story readers will find in this book?
J: Gosh … I think a lot of it will surprise readers. There are some challenges I faced during the height of my career that I never really talked about at the time that I now dive into. There are some revelations concerning my mom, which helped me realized who she really was, along with stories of my childhood. But really, it's not just a story of surviving. It's also of hopefully thriving. I wrote it so that people can really understand that no matter what their stories are, they can continue to grow and find happiness.
FNM: What made you want to pursue music?
J: I was raised singing, but I didn't think that would be a career. It wasn't until I was homeless that I started singing and performing constantly because I needed a job. I needed to survive. I never thought I would get discovered, though. I don't know why, I just never thought I was that good. But, I started developing a local following and the more honest I was, the more people came and listened. I then ended up getting discovered completely by accident. It worked out very well.
FNM: In your book, you also describe how you and your father now have a warm, open relationship, which certainly wasn't the case before. How did you get to that point?
J: You know, I forgave my dad the second I moved out of the house, but it doesn't mean you get a relationship back. That gets earned. And my dad did the hard work to earn that relationship back. He worked on himself a lot and really changed his behavior. We built a new relationship and it's now very nourishing, warm and honest. We have this ability to be emotional and transparent with each other. It's honestly been a blessing that we've been able to get to this point and I'm very appreciative of this. But it did take work for my dad to do that. He had to face the demons in his life, which took a lot of courage.
FNM: What advice can you give to someone who wants to pursue music professionally?
J: I think music has to choose you. It has to be in your blood and guts. It's not a rational decision one makes because the odds of making it are so slim (laughs). The only reason to do it, or even to pursue any field, really, is because it lights your soul up on fire and you feel like every day you wake up, you have to do this no matter what. If that's the case, you'll find your way through it. I also think having a good work ethic, and not being entitled, is important. There are a lot of people that are talented out there. The one thing that gives you an edge is your work ethic.