'The Crown' star Helena Bonham Carter reportedly hired a psychic to contact Princess Margaret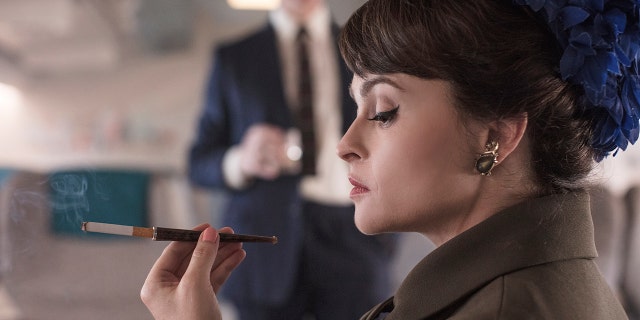 Helena Bonham-Carter hired a psychic to contact the late Princess Margaret in a bid to perfect her new role as The Queen's sister.
And the actress insists Her Royal Highness has already told her she is "doing a great job" as she films royal drama "The Crown."
The eccentric star is best known for playing witch Bellatrix Lestrange in the "Harry Potter" movies and the Queen Mother opposite Colin Firth as King George VI in 2010 film "The King's Speech."
But Helena, 52, took unconventional steps to tackle her new royal role in series three of the Netflix epic.
A TV insider said: "She always likes to research her roles with as much depth as possible — and is always prepared to go that extra mile. So if that means using someone with supernatural powers to speak to a character who is now on the other side then Helena has no problems with doing that."
He continued, "She is naturally spiritual and open-minded and is delighted she's had such positive feedback from the late royal."
It's not the first time a psychic's been employed by Helena, who'll play Princess Margaret opposite Olivia Colman as the Queen.
She's previously called in a supernatural specialist to tackle her haunted house.
Then she consulted the same person when she took on the role of another dead legend, Elizabeth Taylor, in BBC drama, "Burton and Taylor."
Helena said: "I was in a real dilemma about the role. I asked a psychic — I'm completely wacko — who was actually de-ghosting our house."
She was this week pictured wearing black as she played Princess Margaret alongside Colman as Her Majesty.
They were filmed scenes recreating the funeral of Sir Winston Churchill in 1965.
Season three is expected to span 1964 to 1976, which will likely cover the events surrounding Princess Margaret's divorce and when Prince Charles first met a young Camilla Shand.
All the actors in the first two seasons joined the production with the understanding it was a two-season commitment.
Tobias Menzies will take over from Matt Smith as Prince Philip, Bonham Carter from Vanessa Kirby as Princess Margaret, and Ben Daniels from Matthew Goode as Antony Armstrong-Jones.
"The Crown" initially made headlines for being one of the most expensive TV productions with each episode costing about £5 million ($A9 million) to make.
This story originally appeared in The Sun and is reproduced here with permission.