'The Avengers' Leading Lady Victoria Alonso Talks Visual Effects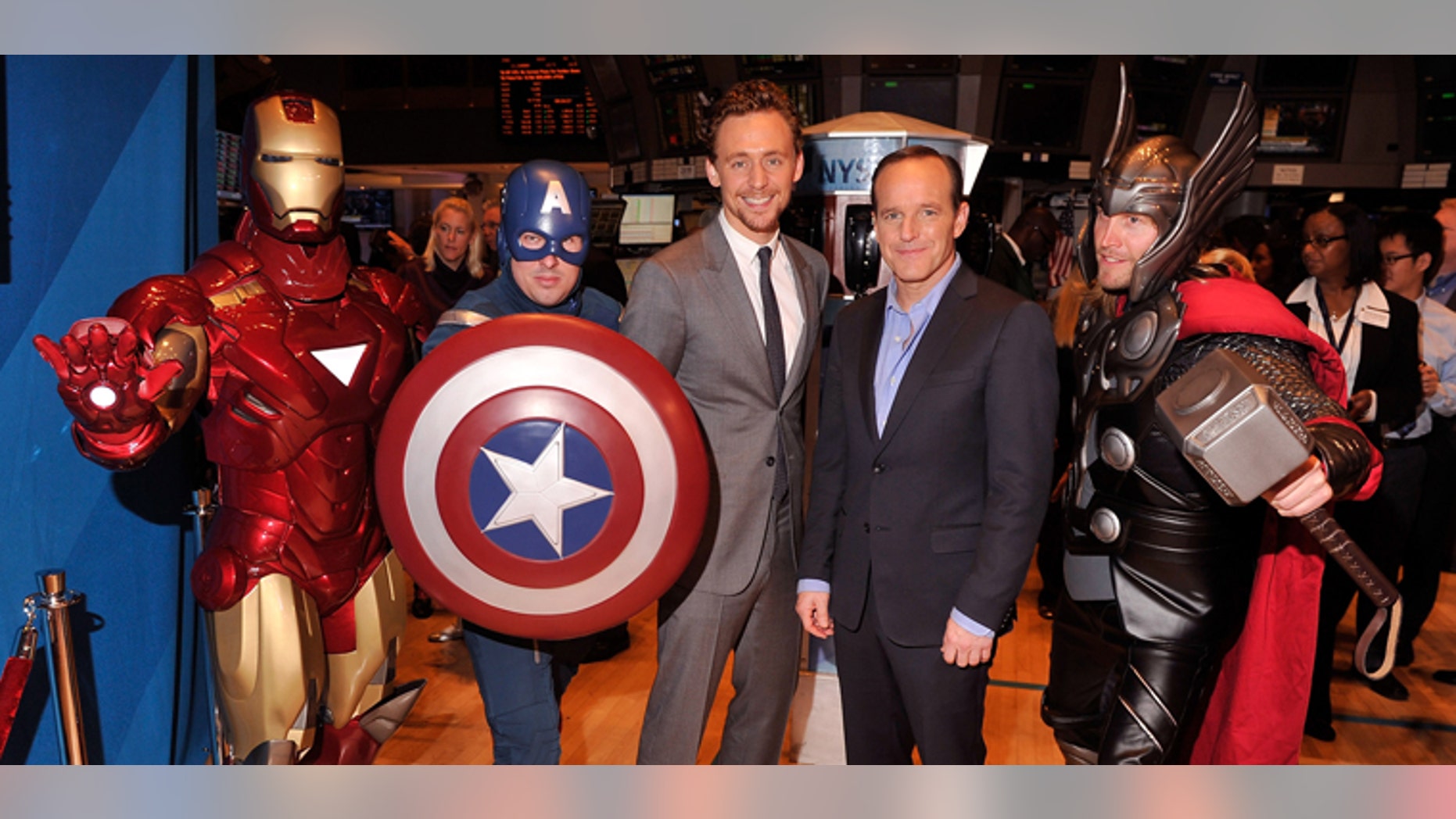 Like many of the die-hard comic book fans, Victoria Alonso, whose Marvel's leading lady and executive producer for "The Avengers" is excited this day has come.
"The Avengers" starring Scarlett Johansson, Robert Downey Jr. and Chris Evans to name a few, is out in theaters on Friday.
Alonso tells Fox News Latino that with a production this big everything comes down to a race against time. She adds that it's crucial "for the characters to be well received by the fans."
"For me the most stress is time," Alonso said. "My job is visual effects [and that's] the whole movie. Every time that we create any of these worlds we have to be involved all the time," she added.
"We usually announce a release date before we have a script. My biggest pride is the quality of these movies. The outmost quality."
Born in Argentina with a major in psychology, Alonso explains the universe had other plans for her.
"I ended up here because I am a theater beast," Alonso said laughing. "I grew up in Argentina during military times, very hard times. Theaters were a safety place, a safety net for me and I stayed out of the protests. [It's] the one thing that couldn't get me killed."
"I studied psychology to have a job," she added. [But] you never know where life will take you."
Today, Alonso is the only woman in the Marvel team. It's something she says she is extremely proud of.
"I've been the only one for better or worse," said Alonso. "I'm happy to be holding that flag.We are a pretty cool team and we keep our ego's in check."
"We are a pretty collaborative group and all work together really well. It is one big happy family.
Alonso's work consists of intense 18-hour-days as well as filming, seeing the film as many times as possible in the hopes of achieving perfection. She fine-tunes "every frame, every pixel."
Alonso also works closely with the art department and the actors to bring the world of "The Avengers" to life.
"We bust our butts 24/7," said Alonso. "I can recite every line in every moment [in the movie] and I can anticipate so you see my lips moving," she said.
"By the time you get it [the movie] it has been examined and dissected," Alonso continued. "To make sure you get the best thing out there.We shoot a lot of this on green screen and we work hand-in-hand with the art department. We have to plan it, shoot it, cut it and make it look good."
As for the actors, Alonso says they were delightful. Her worry was "how they would react to each other" rather than with her.
"They surprised everyone," Alonso said. "They were incredibly present, collaborative and happy with the script."
"I know people who had horror stories about egos," she adds. "We didn't have that. They left all their talent on the screen."
You can reach Alexandra Gratereaux at: Alexandra.Gratereaux@foxnewslatino.com or via Twitter: @GalexLatino
Follow us on twitter.com/foxnewslatino
Like us at facebook.com/foxnewslatino