Teen pregnancy reality shows helped reduce teen births, study finds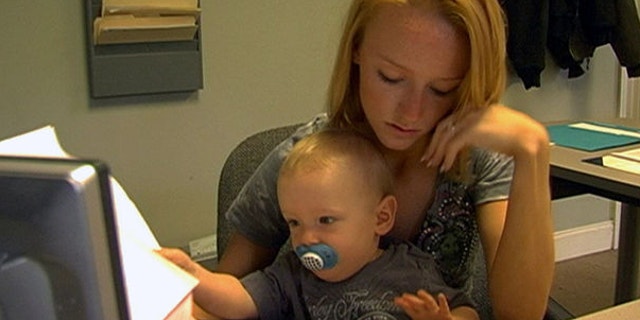 A new study says MTV's "16 and Pregnant" and its spinoffs helped reduced U.S. teen births by nearly 6 percent in the year and a half after the teenage motherhood shows started airing.
The study, released Monday by the National Bureau of Economic Research, found that an increase in Internet searches related to the MTV franchise led to a 5.7 percent reduction in the number of teen births in the 18 months following its introduction.
The study was authored by professors from Wellesley College and the University of Maryland, who examined data from Google Trends, Twitter, Nielsen ratings information and the number of teen births in the U.S. to arrive at their conclusions, The Los Angeles Times reported.
The shows, which have been criticized for glamorizing teen pregnancy, are among MTV's most popular, with some episodes drawing more than three million viewers. Many of the viewers are young women, according to The New York Times.
Some of the mothers featured on the shows have become tabloid celebrities as a result of the franchise. "Teen Mom" star Farrah Abraham appeared in a sex tape with porn star James Deen and is now on VH1's "Couples Therapy."
"It's thrilling," Sarah Brown, chief executive of the Washington-based National Campaign to Prevent Teen and Unplanned Pregnancy, told The New York Times. "People just don't understand how influential media is in the lives of young people."
Click here for more from The Los Angeles Times.