Sylvester Stallone and Robert De Niro to face off in 'Grudge Match'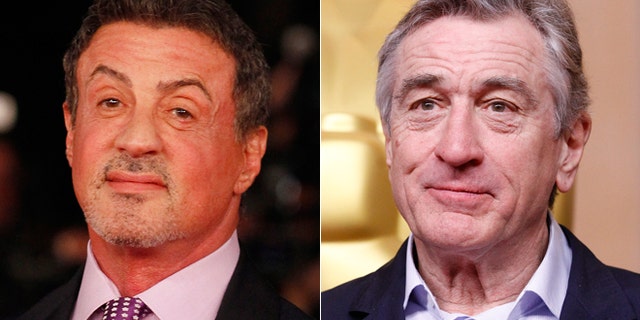 Rocky's stitching up against Raging Bull in the middleweight bout "Grudge Match."
Three decades after Sylvester Stallone bellowed his iconic "Aaaaadriaaaaan!!!!!" and Robert De Niro bagged an Oscar as abusive pugilist Jake La Motta, cinema's biggest boxing stars are squaring off in the ring for the first time ever.
Could the comedic-drama "Grudge Match," which opens Christmas Day, be this year's "Silver Lining's Playbook?" It certainly looks that way. Featuring a terrific cast with Oscar-winners Alan Arkin and Kim Basinger, as well as "The Walking Dead's" Jon Bernthal and comedian Kevin Hart, "Grudge Match" pits rivals Billy "The Kid" McDonnen (De Niro) against Henry "Razor" Sharp (Stallone) for one more fight – 30 years after their last match.
Cue "Gonna Fly Now."
Warner Brothers Pictures releases "Grudge Match" on December 25th.

[youtube 1bQSOBJCPQE]