'Sopranos' actor John 'Cha Cha' Ciarcia dead at 75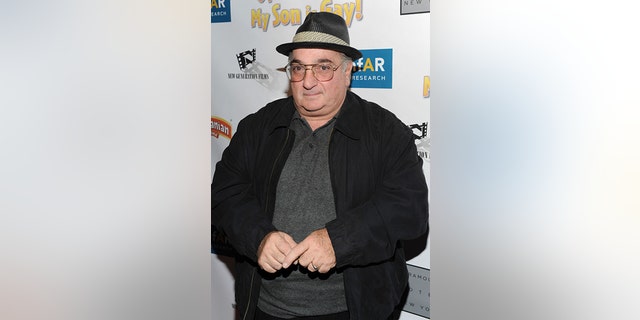 NEWYou can now listen to Fox News articles!
John "Cha Cha" Ciarcia, who played mobster Albie Cianfione on HBO's "The Sopranos," has died. Ciarcia died November 21 at NYU Langone Medical Center following a brief illness, his family announced. He was 75.
Actor, producer, celebrity manager, boxing promoter (for Tony Danza and others) and radio host Ciarcio, was also the owner of Little Italy's popular Cha Cha's In Bocca Al Lupo Cafe in NYC.
'Shallow Hal' actor dies from pneumonia at 32
Known as "The Mayor of Little Italy," Ciarcia is perhaps best known for his role as tough-guy Albie Cienafione, part of Phil Leotardo's crew on "The Sopranos." He joined the cast in the sixth season. His film credits include the Danny Devito-directed "Hoffa" (1992) and "Death To Smoochy" (2002). He also appeared in Frank Rainone's "A Brooklyn State Of Mind" (1998) which featured Danza, and Martin Scorsese's "Goodfellas" (1990). He also co-hosted Sirius Satellite Radio's "The Wise Guys Show." Ciarcia's cafe was a popular gathering place for his celebrity friends, including Danza, DeVito, Rhea Perlman, Scorsese, Robert DeNiro, Danny Aiello, Vincent Pastore and Joey Reynolds.
He is survived by his wife, singer Karen King, a sister, four aunts, one uncle, five nephews, five nieces, three great nieces, three great nephews and one great-great niece.
Related stories:
Oscars: 15 Documentary Features Make Shortlist
'Mad About You' Comedy Series Heads To China With Local Adaptation
Sterling Jerins Joins HBO's 'Divorce'; Kirby Howell-Baptiste In 'Downward Dog' Pilot