Snoop Dogg is now Snoop Lion: Lamest celebrity nickname?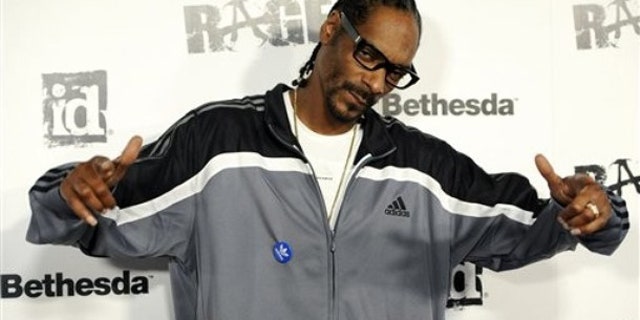 Oh no -- another ridiculous celebrity nickname has been born. Snoop Dogg -- who long ago traded in his real name, Calvin Cordozar Broadus, Jr. -- has decided to go by Snoop Lion from now on.
SODAHEAD SLIDESHOW: See the lamest celebrity nicknames.
What happened to the Dogg pound? Well, Snoop has decided to ditch rap for reggae, and the name change is part of that. "It's not that I want to become Snoop Dogg on a reggae track. I want to bury Snoop Dogg, and become Snoop Lion," he said, according to The Huffington Post.
"I didn't know that until I went to the temple, where the High Priest asked me what my name was, and I said, 'Snoop Dogg.' And he looked me in my eyes and said, 'No more. You are the light; you are the lion.' From that moment on, it's like I had started to understand why I was there." Um, for realz?
PHOTOS: See the latest celebrity pictures to hit the Internet.
In other celebrity nickname news, "Twilight" temptress Kristen Stewart is fast becoming known as "Trampire" -- as if K-Stew wasn't bad enough. From Snoop Lion to Trampire to Kimye, let us know: What's the lamest celebrity nickname?