Sharon Osbourne's tooth falls out on live TV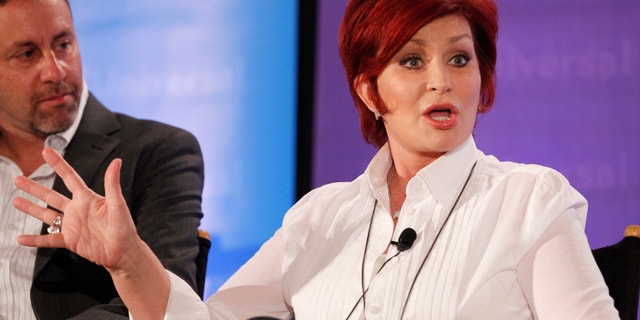 Talk about a toothy issue.

Sharon Osbourne found herself in a sticky situation on Tuesday when her front tooth fell out live on air on her TV show, "The Talk."

The 62-year-old was engaging in business as usual on the talk show panel when all of a sudden, something was clearly amiss.

"I'll tell you something.." Osbourne said, beginning to wriggle around her mouth. "Oh s--t", the outspoken former "America's Got Talent" judge began digging deep, clearly concerned by the fallen cavity.

"My tooth is falling off!"

Wriggling and rolling around her mouth, Osbourne, comforted by co-stars Julie Chen, Aisha Tyler, Sara Gilbert and Sheryl Underwood, was quick to jump back into gear, explaining, "Oh no problem it's one of those implants. It's an implant!"

Then, in typical Osbourne fashion, she added: "And I spent a bloody fortune on this f***ing thing is falling out!"

"What do I do? How could I sit here though the show?"

Prompted by the panel, she then gave the audience a big, toothless grin.
"What am I going to do? No seriously has anyone got any glue? We have to take an emergency tooth break."

The show came back from a break but not without its fair share of problems. Osbourne revealed she stuck the tooth back in "with some sticky thing" but her lip was stuck to her tooth.

Bad day at the office, right?
Click here for more from News.com.au.