Shakira's sons and Pique to take backseat as she works on new album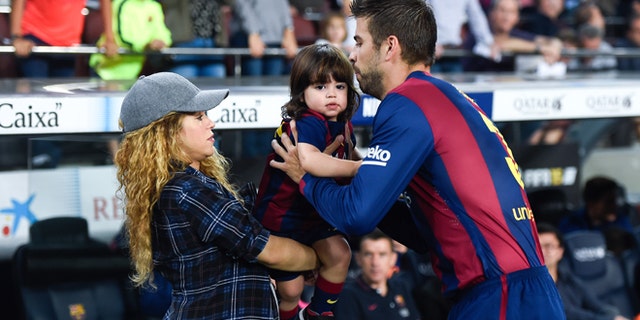 Shakira's fans may be rejoicing that the Colombian singer is working on her 11th studio album, but her family may feel a little differently.
That's because she says she is not going to let anything stop her from making the best one yet – not even her kids and partner.
The 39-year-old singer said that while she has been concentrating on raising her two sons since she welcomed them with soccer player Gerard Piqué, she will now be focusing on her music, and they are just going to have to "visit me more often at the studio."
"I've been taking a temporary license away from music for my kids, justified by them," she said on a British TV show recently, according to the Belfast Telegraph. "And the truth is that it was healthy, because there have been times in my life that I have fought with my own career, because you get driven to that point where you really need to step away for a second."
She added, "But the reality is that it is vital for me, and this is who I am. Music is in the very fiber of my being. And I need to get back to it, so my kids are going to have to excuse me for a little bit."
The "Hips Don't Lie" singer recently shared several photos on social media giving a behind-the-scenes look at her writing and producing process.
Shakira has been very vocal recently – after adding her voice to the animated Disney film, "Zootopia" – about wanting to throw herself back into the studio.