Selma Blair breaks down, says she's 'still crying' after driving away from gas pump with nozzle still in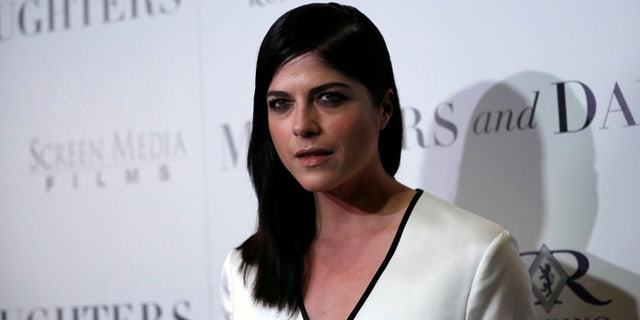 Selma Blair had a pretty rough Friday.
The "Mothers and Daughters" star took to Instagram to share a video of herself looking a little teary-eyed, and detailing her unlucky day in the caption. According to Blair, the series of misfortunes began after she drove away from a gas pump with the nozzle still in her fuel tank.
WATCH: Selma Blair Thanks Fans for 'Forgiveness' on Her Birthday Following Plane Outburst
"Ok. So my head is still pounding," she explained. "I drove away from a gas pump with the nozzle still in. I was chastised for wearing fur but that was weird 'cause it was teddy bear fur. And then I paid for the broken pump so that was over a 500 dollar tank of gas. Felt awful for being so absent minded."
"Then I burst into tears in front of barista after ordering and made everyone uncomfortable," she added. "Still crying. And I ran out of dog food. And excedrin. Can I have someone say this will pass? #waytogo #crapday #stillgrateful #makemelaughplease #timetoplaywithmylittleone."
And judging by her latest pic, it appears that's exactly what she did on Saturday! The 44-year-old actress shared a sweet photo with her 5-year-old son, Arthur, who accidentally woke her up by placing his feet on her face.
Too cute!
WATCH: Selma Blair Opens Up About 'Frightening' Plane Incident
Back in June, the Southfield, Michigan, native suffered a much more serious incident during a flight, which resulted in her having to be removed from the plane.