Scotty McCreery Wins ACM Awards 2012 New Artist of the Year, Makes College Plans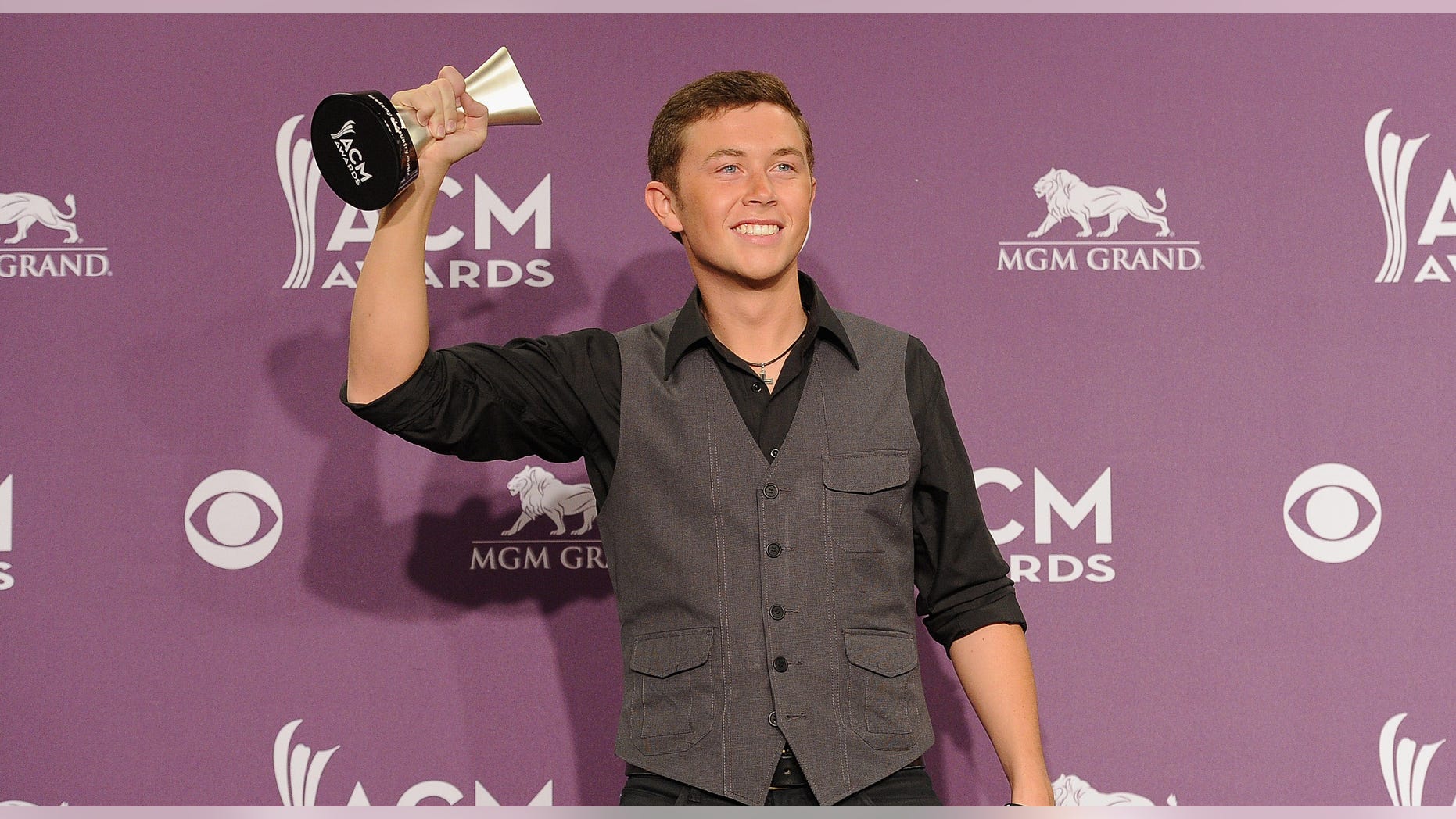 While Scott McCreery's career shows no sign of slowing down, country music's newest star is planning on hitting the books.
After winning the fan-voted award for New Artist of the Year at Sunday night's 47th Annual Academy of Country Music Awards in Las Vegas, the American Idol winner announced his plans to attend college in the fall.
The platinum-selling artist is graduating high school in June and wants to continue his education.
However, as McCreery told PEOPLE Magazine, that doesn't mean he is putting his music career on hold either.
"We're gonna work classes around [and] head out on the weekends on the road or something," he said. "We're gonna work it out."
This is familiar territory for the country crooner, who spent his senior year of high school touring with Brad Paisley and The Band Perry.
American Idol: JLO vs. Nicki Minaj, Scotty McCreery Gets Platinum Album

While he has been accepted to four different colleges he has yet to choose "the one."

"We're gonna figure it out and decide as a family," McCreery said.
"I grew up rooting for NC State, and that's where my dad went. But also, there are schools in Nashville that have been really great – and that's Music City so we'll see."
Even though he is continuing with his music career, McCreery does not plan on formally studying music in college.

"Music I'm learning every day now … from Brad Paisley on the road and different things," McCreey told the magazine. "I think marketing would be a cool way of learning how to stay out there and stay current. And study other things!"
Last May, McCreery, whose maternal grandmother is Puerto Rican, became the first Latino to win American Idol.
After a record-breaking 122 million votes were cast in the show's finale for both him and his competitor Lauren Alaina, McCreery came out on top.
You can reach Kacy Capobres at: 
Kacy.Capobres@foxnewslatino.com or via Twitter: @KacyJayne
Follow us on twitter.com/foxnewslatino
Like us at facebook.com/foxnewslatino