Sarazino Exposes Global Reggae with 'Everyday Salama'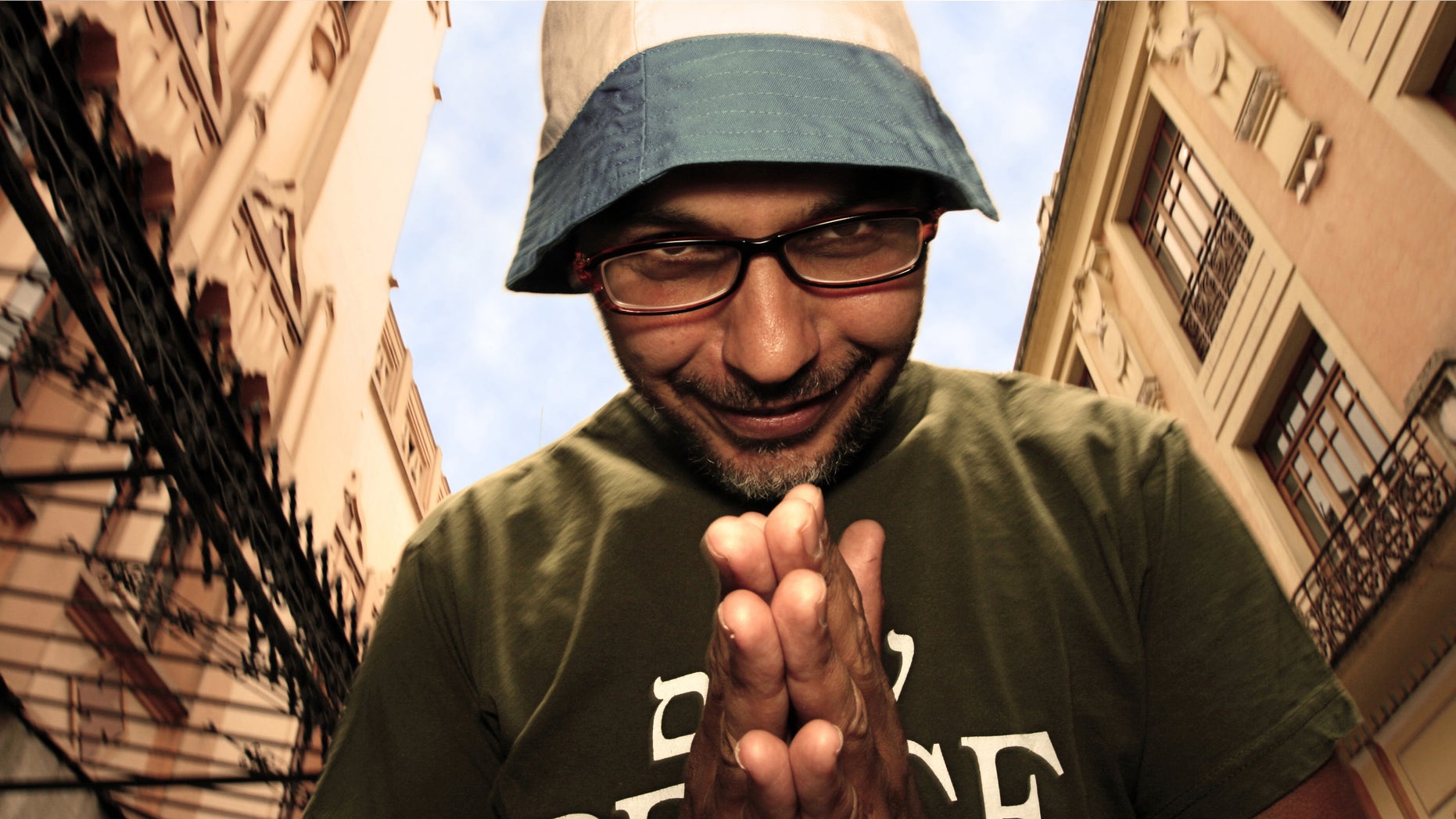 Lamine Fellah, known professionally as Sarazino, is committed to blending in his music the two cultures that have influenced his art, and even his life – Latin and African.
He calls this fusion "global reggae," and it underpins his latest studio album, "Everyday Salama," which makes its debut Tuesday.
The album, which features 15 tracks and a plethora of guest appearances, has a very unique set of goals.
Fellah says he aims to "try and make this planet a little more united and a little less intolerant".
Fellah, who will kick off an international tour in July, has deep roots in both African and Latin American culture.  Because of the dynamic cultural differences in his history, he has always strived to maintain a balance of the two in his music.
"My fear always when I produce a record," he says, "is [that] I want to be sure that I represent almost equally the African culture, the Latin American culture, and new stuff I will discover in my trips."
The two rich cultures are pivotal on many levels to Fellah.
Born in Algeria, his parents were diplomats.  He ended up being raised in various West African countries, educated in Montreal, and lived in Ecuador for the past 10 years.
The result?  A musical fusion that Sarazino himself refers to as "weird music."
When asked to describe the style, he classified it as "global reggae."
It all began when he started listening to a lot of reggae when living in West Africa.  Eventually, after living in Ecuador for an extended period of time, Fellah learned to love Latin music as well.
"Latin music in Ecuador is everywhere," he said, "the problem is that the messages are a little bit different because the countries are different. My vision was always to incorporate Latin music but without excluding the African influences."
I want to be sure that I represent almost equally the African culture, the Latin American culture, and new stuff I will discover in my trips.
Unlike many musical artists nowadays, Sarazino is not focused primarily on self-promotion.
Although he considers his own message important, Sarazino's primary goal is to get as many artists' voices as possible in his music in order to share the messages of others as well.
"The goal of this album is to get the most collaborations possible from different countries and musical backgrounds," Fellah said.
He also wants to reach more of the public with the album's message.  The hope is for global recognition. Fellah is determined to "trying to reach much more public, trying to get our messages, our positive messages of union, tolerance, also to open minds not just in the U.S., in Canada, in Europe, everywhere."
His sounds, he says, are reaching a broader audience now more than ever.
"Nowadays, this kind of weird music is getting more and more urban, and the sound is getting more and more close to people."
Sarazino's immediate plans are to complete the album tour -- touching down in the United States, Ecuador, Canada in Europe. In September, he says, the process of writing the next album will begin. And, in typical Sarazino fashion, he plans to line up as many collaborations as possible.
Sarazino's album will be available Tuesday, May 22nd in stores and on iTunes for $15.98.
E.J. Aguado Jr. is a freelance writer based in New Jersey. You can reach E.J. Aguado at: aguado91@gmail.com or via Twitter: @Aguado91
Follow us on twitter.com/foxnewslatino
Like us at facebook.com/foxnewslatino