Salma Hayek says going topless at age 48 is 'exciting'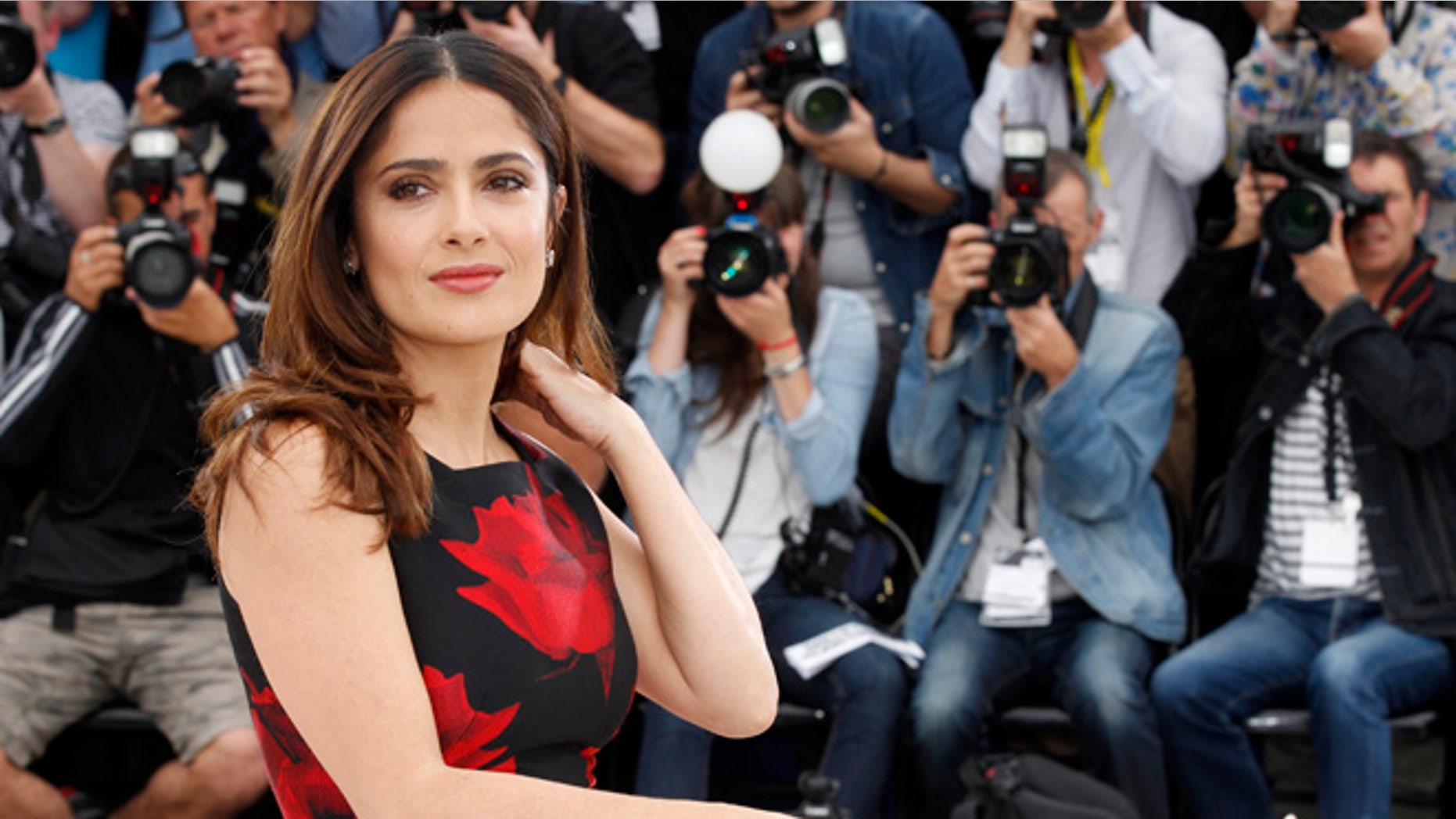 Salma Hayek took the Internet by storm recently when she decided to post topless for Allure magazine.
In the gorgeous black-and-white picture, the 48-year-old actress said she could not have been happier about the freedom she felt stripping down for the camera.
"It's important to be free… and at my age it's exciting to still be able to take a photograph like that," she told E! News.
She added that ahead of the photo shoot, she had thought her hands were pretty big. But she said after seeing the photos, she changed her mind.
"They're big, but not big enough to cover my breasts. They did cover enough but in my head they were covering more," she added, while promoting her new animated movie, "Kahlil Gibran's The Prophet."
During an interview for the movie last week, the Mexican-born actress opened up about her feelings on presidential candidate Donald Trump.
Hayek said she was not shocked by Trump's Mexico remarks
"I'm aware that he would say anything to attract attention and create the publicity around him," she said, adding that she doesn't even wanted to say his name to not give him extra publicity. "If something generates publicity, I would never be surprised about anything he does."
She echoed those thoughts in a subsequent interview with the Los Angeles Times, in which the actress said it's sad "how easily people are manipulated" by a "simple tactic of self-promotion."
"I'm not insulted because I cannot be insulted by stupidity," Hayek told the newspaper. "Everybody's entitled to have uninformed opinions. Everybody's entitled to be dumb. But I'm not dumb, so I see through the manipulation."
The actress added that people need to learn something from Trump's comments.
"We have something to learn from this," she said. "That is that the educated people or the people with great human values have to wake up, because they are under the illusion that most of this country is like them and sometimes they don't even go to vote."