Roseanne Barr sends out profanity-laced tweets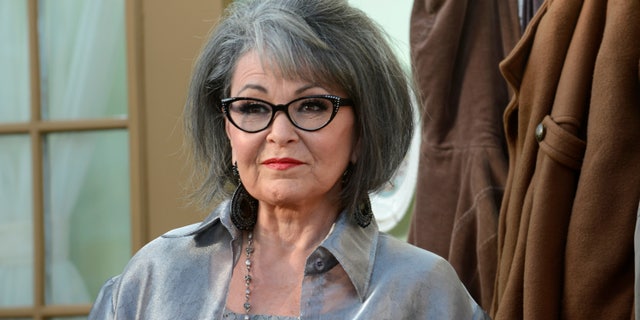 Roseanne Barr fired off a round of profanity strewn tweets taking aim at Hollywood executives and Anderson Cooper. According to The Huffington Post the 61-year-old comedienne had signed a deal with NBC for a new sitcom to be co-written by "Nurse Jackie" showrunner Linda Wallem.
"Women who have achieved far less than me are allowed to write their own shows, but I'm constantly forced 2 work w a censoring show runner," she fumed on Saturday. "everything – every word i turned in to nbc and nbc studios was censored and thrown out – they wanted 'my brand' w/o me in it. Worse than matt w."
The Matt W refers to Matt Williams, producer of the "Roseanne" show who she famously feuded with until he left the show under acrimonious circumstances.
"I've ben disrespected and ripped off by Hollywood. f*** hollywood. f*** every stupid p***k there. Misogynist classist white colonial f***," she wrote. She then ranted on: "f*** these hollywood anti semite b*****d jewish women loathing f***tards… the women in hollywood cannot fall to their knees to suck d*** fast enough."
She then turned her ire to news anchor Anderson Cooper writing, "censor this s*** u f****ing p***k mother****ing a**hole dispshit banjkster w***es of Hollywood neo con anti semites. ANDERSON COOPER IS A TOAD."
One person who appears to not be in Roseanne's line of fire is Alec Baldwin who she grudgingly defends.
"No wonder alex baldwin calls ppl names and s**t-he shld lay off gays and go for morons tho."
"Roseanne" ran for nine seasons on ABC.
Though perhaps she rued the diatribe. Hours after she tweeted, "Anyway, no more drunk tweeting late at night for me."
On Sunday, she assured fans they hadn't heard the last of her inappropriate ranting.
"My new internet tv sitcom will feature nudity, obscene language, violence politically incorrect analysis & channeling The Immutable Goddess."