Robert Rodriguez, Carlos Santana Among Honorees At 2013 ALMA Awards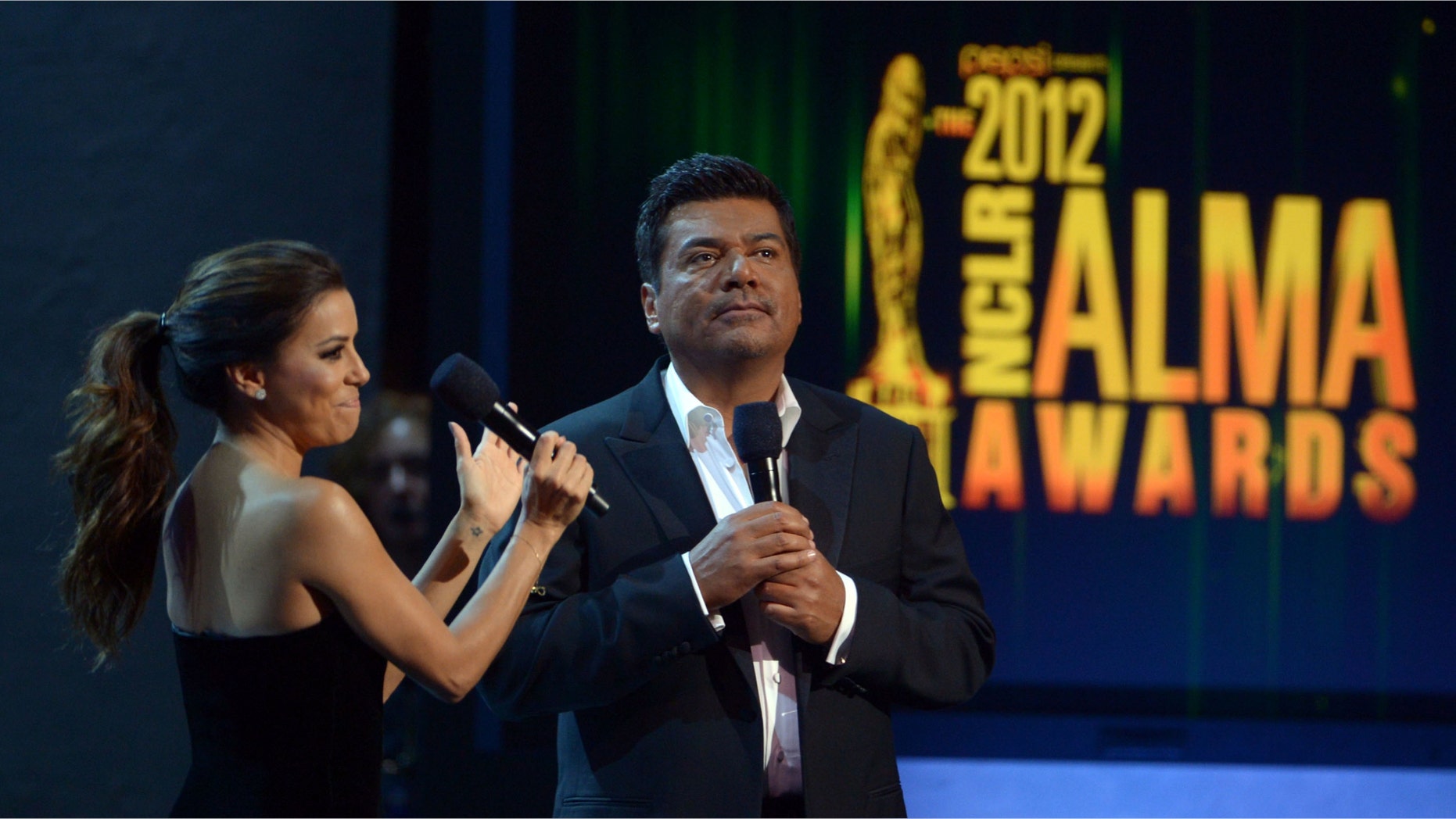 To celebrate America's favorite Latinos in entertainment, actress Eva Longoria and "Extra" host Mario Lopez will take the stage Friday night to co-host the 2013 American Latino Media Arts -- also known as ALMA -- Awards.
Presented by the National Council of La Raza, as a Hispanic Heritage Month event, the ALMA awards honor the biggest Latino names in Hollywood while at the same time seeks to show how diversity strengthens America and how inclusion strengthens the American entertainment industry. The celebrities will be honored for the achievement in television, film, music and activism.
Unlike other years though, they will select honorees from across the arts instead of winners from specific categories.
This year's recipients will include director Robert Rodriguez (for the Anthony Quinn Award for Industry Excellence). Actress Jessica Alba will be joined on stage with "Machete's" Tito Larriva, "Spy Kids'" Daryl Sabara and Alexa Vega as part of a special tribute to the director.
The Outstanding Commitment to Cause and Community Award will be given to guitarist Carlos Santana and actress Rosario Dawson.
Other presenters include Gina Rodriguez ("Filly Brown"), "Modern Family's" Rico Rodriguez, the cast of NBC's new comedy "Welcome to the Family" and the cast of "Devious Maids" that includes Roselyn Sanchez, Dania Ramirez, Judy Reyes, Ana Ortiz and Edy Ganem.
Funny guy Al Madrigal from "The Daily Show" and mariachi singer Sebastien De La Cruz from San Antonio, Texas, will have special segments during the show. There will also be a social media-driven segment hosted by mun2's Yarel Ramos and Crash Barrera.
The 2012 ALMA Awards airs Friday Sept. 27 at 10 p.m. ET.
Follow us on twitter.com/foxnewslatino
Like us at facebook.com/foxnewslatino