Rob Pattinson and Kristen Stewart Keeping Relationship Secret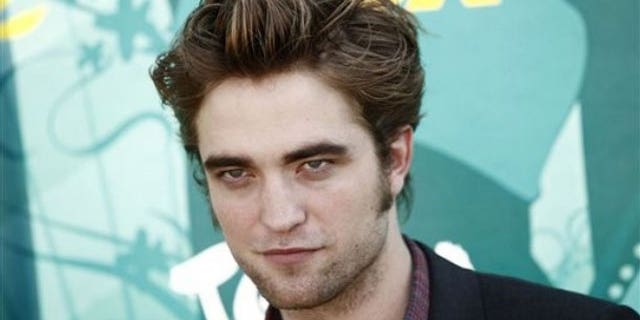 LOS ANGELES – While "Twilight: New Moon" star Robert Pattinson has gotten famous from having his face plastered across the silver screen, the heartthrob told us that he refuses to watch his movies. Period.
"I never watch my stuff, ever," he said. "I just hate it. Nothing good can come out of watching yourself."
But Pop Tarts has learned the self-effacing star wasn't so retiring when it came to dealing with the first "Twilight" installment director Catherine Hardwicke, who was dumped for the sequel.
"Catherine and Rob didn't exactly get along that well," explained an insider. "Rob is more a method actor and likes to take time and get into his character while Catherine likes to get things moving. It caused a lot of tension between them."
Something else causing tension in Pattinson's otherwise charmed life are his romatic entaglements. Pop Tarts has been told that Pattinson's off-screen romance with Kristen Stewart caused major friction with fellow Twilighter Nikki Reed, who started dating Pattinson late last year.
"Rob and Kristen are funny because they're so super secretive, even with their closest friends in the cast, they're very cryptic. They are together for sure because it really caused waves between Rob/Kristen and Nikki Reed," an inside source dished to Tarts. "After the first Twilight wrapped, when Rob and Nikki were together and no one was a megastar yet, you could still see the sparks between Kristen and Rob even though they were each in their respective relationships... they always had this really intense, magnetic chemistry. So Nikki was the one to get hurt."
But apparently all the tabloid talk of them "living these super decadent romantic lives together high above the streets of Vancouver in their hotel suites" is well, a load of BS.
"They're very boring people. Very low key and don't discuss their relationship," added the insider.
So it's just as well Miss Reed found herself another beau, because things could have turned pretty ugly with Miss Stewart during the promotion of "New Moon," which hits theathers this month.
"Nikki was really in love with Rob, but we're all scared to bring it up now. It's something we just don't talk about," added our source. "Everyone is relieved she's with Paris [Latsis, Paris Hilton's former fiancé] because he is an amazing boyfriend to her. She's happy and she's really found someone that she can lean on through all the media hype surrounding the series."