Richard Hatch, star of 'Battlestar Galactica,' dead at 71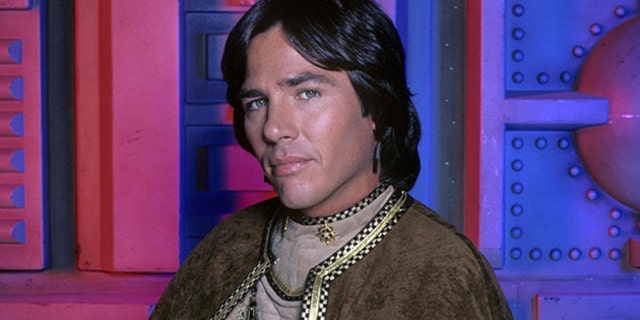 NEWYou can now listen to Fox News articles!
Richard Hatch, best known for his role as Captain Apollo in "Battlestar Galactica," died Tuesday after a battle with pancreatic cancer, his manager confirmed to Fox News. He was 71.
The actor had been in hospice care and died peacefully around 1:30 p.m. at his home in Santa Clarita, Calif., with his son Paul by his side, according to a statement from the Hatch family sent to Fox News.
He is also survived by his brother, John.
"I will always remember him fondly for his inspiring sense of youthful wonder, his boundless passion for creative expression, and his huge, kind heart," his manager, Michael Kaliski, told Fox News in an email.
Hatch got his start with the Los Angeles Repertory Theater as well as shows in Chicago and off-Broadway before debuting in 1971 on "All My Children."
Hatch played Captain Apollo in the original series which aired from 1978-79, a role that earned him a Golden Globe nomination for best actor in a television series – drama. He portrayed Tom Zarek, in the 2003 remake.
Hatch wrote five "Battlestar" novels and over the years, made guest appearances on shows including "The Waltons," "Hawaii Five-O" and "Baywatch."
His additional TV credits include guest roles in a number of '70s and '80s shows including "CHiPs," "Fantasy Island," "Dynasty," "Murder She Wrote," "The Love Boat," and "Baywatch."
Friends and colleagues paid tribute to Hatch via social media on Tuesday.
"Battlestar Galactica" executive producer Ronald D. Moore tweeted, "Richard Hatch was a good man, a gracious man, and a consummate professional. His passing is a heavy blow to the entire 'BSG' family."
Edward James Olmos tweeted: .Richard Hatch you made our universe a better place We love you for it. Rest In Peace my friend @SoSayWeAll the Admiral!
.Richard Hatch you made our universe a better place We love you for it. Rest In Peace my friend @SoSayWeAll the Admiral!

— Edward James Olmos (@edwardjolmos) February 7, 2017
Composer Bear McCreary tweeted: I share tragic news with a heavy heart. Richard Hatch is no longer with us. Goodbye Tom Zarek / Apollo #SoSayWeAll
George Takei tweeted: Rest with the galactic stars, Richard Hatch.
"In spite of significant roles in other series and motion pictures over the following decades, his connection with the original "Battlestar" as well as the remake, created an international following among science fiction fans.
While continuing his acting career Richard was a popular figure at Comic Book conventions, science fiction forums and even hosted his own cruise ship events.," in a statement to Fox News from the Hatch family.
Further information on memorial services and tributes can be found at RichardHatch.com