Report: Animated Spider-Man film to feature Miles Morales, not Peter Parker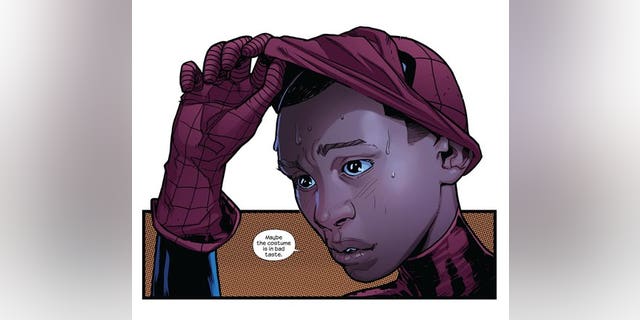 NEWYou can now listen to Fox News articles!
Are your spider senses tingling? Miles Morales might be making his long-awaited big-screen debut.
The half-Black, half-Puerto Rican teenage Spider-Man could be the focus of the new animated film in the superhero franchise from "Lego Movie" creators Phil Lord and Chris Miller, Heroic Hollywood reported.
Sources told the website that Morales, who first took up the mantle of Spider-Man in Marvel's "Ultimate Universe," will be the focus of Sony's film to be released in December 2018.
In recent years, buzz has grown around the Morales character after he took over the role of Spider-Man after Peter Parker's death at the hands of the Green Goblin.
When Sony and Marvel announced they were teaming up to bring Spider-Man and the Avengers together, many fans wanted the studios to ditch the Parker storyline and opt for Morales.
With this recent news, it looks like the producers have listened.
Tom Rothman, chairman of Sony Pictures, revealed the new movie at CinemaCon last year, saying it would "exist independently of the projects in the live-action Spider-Man universe, all of which are continuing," Heroic Hollywood reported.