Latino Spider-Man Miles Morales officially enters Marvel Universe – not movies yet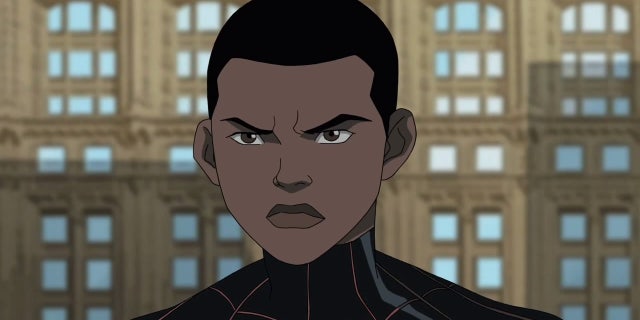 NEWYou can now listen to Fox News articles!
Spider-Man fans rejoice!
Marvel announced Monday that its half-black, half-Hispanic Spider-Man named Miles Morales is officially becoming Spider-Man in the Marvel universe, joining Peter Parker.
Morales has been a popular biracial version of Spider-Man since he was introduced in 2011 when he replaced murdered Peter Parker in Marvel's offshoot series "Ultimate." While he gained a sizable following from die-hard fans, Parker remained the "real" Spider-Man in the company's main titles.
Until now.
"Many kids of color ... when they were playing superheroes with their friends, their friends wouldn't let them be Batman or Superman because they don't look like those heroes, but they could be Spider-Man because anyone could be under the mask," said writer and co-creator Brian Bendis, according to the New York Daily News.
He said that the message with Morales is for there not be a Spider-Man with an asterisk, but one that is for "kids of color, for adults of color and everyone else."
Morales will work hand-in-hand with Parker in the series.
Earlier this year, Sony and Marvel made huge waves announcing they would be teaming up for a Spider-Man and Avengers film. The news made fans excited about the possibility that the studios might scrap the Parker storyline – as played by Andrew Garfield and Tobey Maguire – and adapt a version with Morales.
Yet, it looks like Morales is not hitting the big screen anytime soon.
Bendis told the Daily News that he understands the enormity of getting Morales a prominent place in the Marvel universe – especially after his 4-year-old adopted African-American daughter was delighted to find a Miles Morales Spider-Man mask at a department store.
"(She said) 'Look daddy, I'm Spider-Man!" he recalled. "I started crying in the middle of the aisle. I realized my kids are going to grow up in a world that has a multi-racial Spider-Man and an African-American Captain America and a female Thor."
Marvel has already introduced a female Thor as well as The Falcon, an African-American hero taking over the mantel as Captain America.
Like us on Facebook
Follow us on Twitter & Instagram