Regis Philbin and Kathie Lee Gifford see each other all the time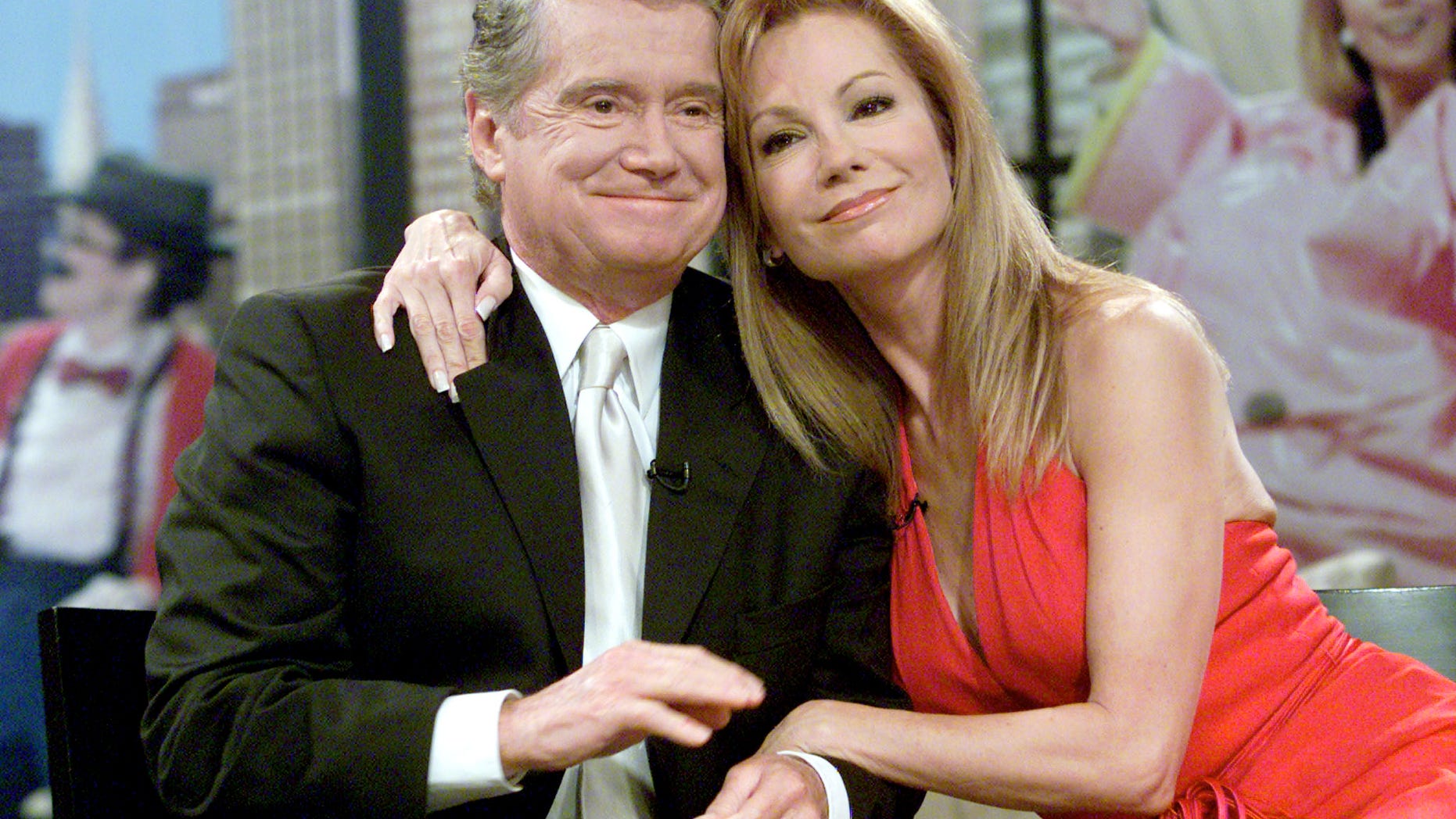 Regis Philbin may not be very close with his ex-cohost Kelly Ripa, but his relationship with another old coworker is stronger than ever.
The former morning-show host told Closer Weekly he still talks to Kathie Lee Gifford frequently and they go on double dates with their spouses.
"[Kathie Lee and husband Frank] live up in Greenwich, Conn., and we are weekenders up there," he told the magazine.
Philbin admitted he misses working with Gifford and he thinks "it'd be nice" to reunite with her on TV one day.
"She's very funny, and she's a lot of fun," he said. "We had a great time — great feelings, and she's smart. We enjoy it."
Gifford, however, said she doesn't long to work with Philbin again.
"I don't miss working with Regis, because I see him actually more now than I ever did," Gifford told the magazine.
Philbin recently revealed that he doesn't keep in touch with Ripa at all. He said he hasn't seen her since they ended their run as cohosts back in 2011.
Click here to read their entire interview in Closer Weekly.