Pitbull lends celebrity status for new SLAM! charter school near Las Vegas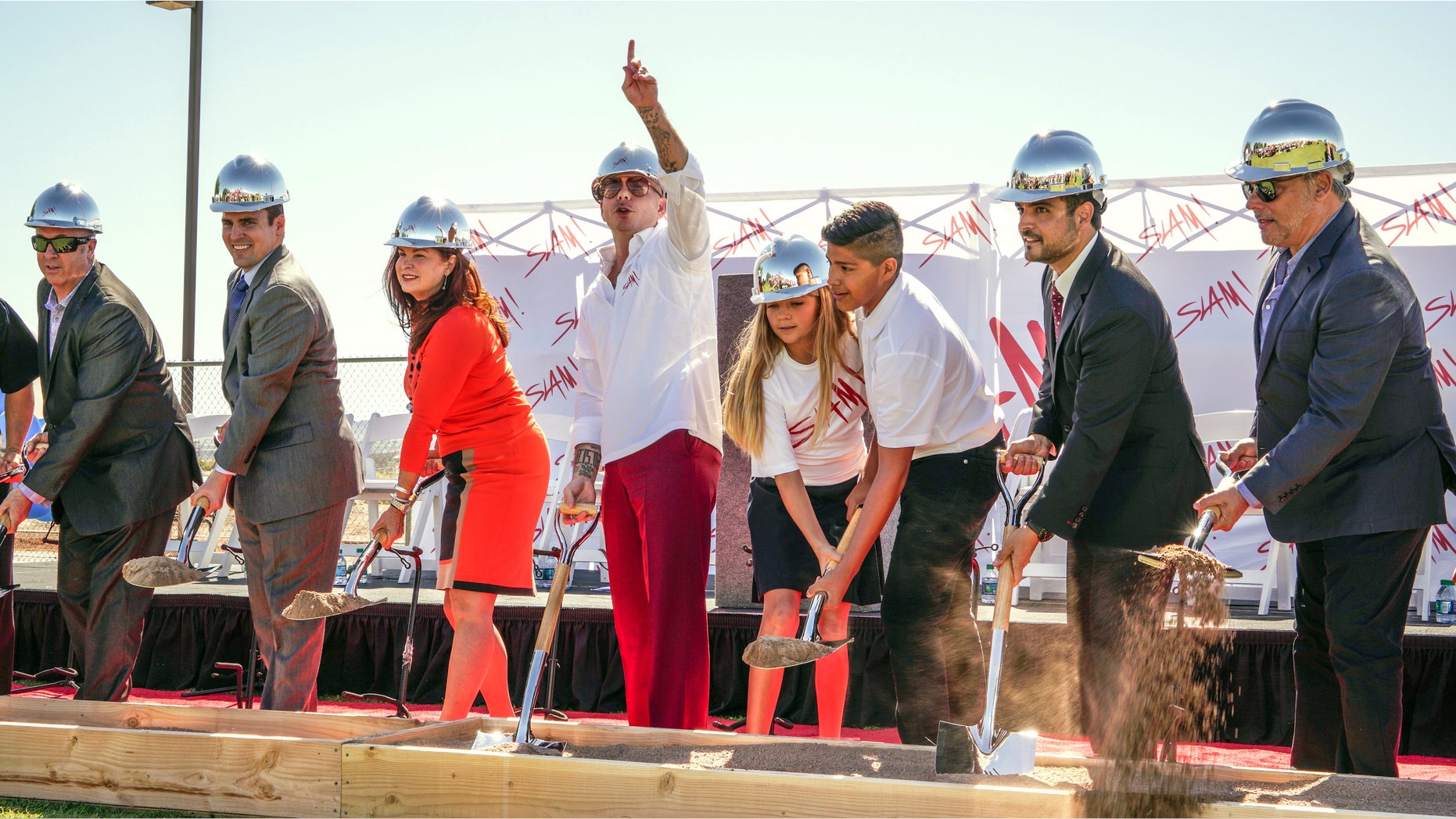 LAS VEGAS (AP) – Rapper Pitbull is lending his celebrity image opening a second SLAM! charter school, this time near Las Vegas.
Armando Christian Perez who goes by the stage name Pitbull attended a groundbreaking ceremony last week in Henderson, Nevada, for the Sports Leadership and Management Academy.
The school for students seeking careers in sports medicine, marketing, business and management is expected to open in time for the 2016 school year. Only students in grades six through nine will be eligible initially before the school expects to grow to an enrollment of 1,650 students in grades six through 12.
Pitbull was also involved when the first SLAM! school opened in Miami in 2013.
The rapper is a celebrity ambassador for the schools overseen by the SLAM Foundation. He is not a financial donor.