Pitbull Defends Beyonce, Jay Z In New Version Of 'Open Letter'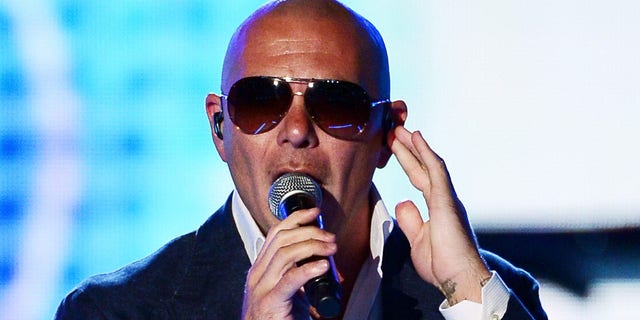 Pitbull is firing back at the elected officials who have vehemently criticized Jay Z and Beyoncé for visiting Cuba.
The Cuban-born rapper wrote his own "Open Letter," which was produced by veteran music executive and producers Timbaland and Swizz Beatz, Rolling Stone Magazine is reporting.
"Politicians love to hate you / But then they run away when it's time to debate you / Question of the night / Would they have messed with Mr. Carter if he was white?" Rapped Pitbull in his song.
"C-U-B-A – hope to see you free one day/Happy fifth anniversary don't worry Jay and Bey it's on me," he added.
The controversy began last week when the Carters (Jay Z's real last name) took a trip to Cuba, which coincided with their fifth wedding anniversary. The Treasury Department said the power couple was license to travel to the communist island and did not break the law.
But U.S. Reps. Ileana Ros-Lehtinen and Mario Diaz-Balart, both Republicans from South Florida, questioned the trip and said it was inappropriate.
"The restrictions on tourism travel are commonsense measures meant to prevent U.S. dollars from supporting a murderous regime that opposes U.S. security interests at every turn and which ruthlessly suppresses the most basic liberties of speech, assembly and belief," the lawmakers wrote.
Jay- Z responded to the politicians who criticized his recent trip with his own song called "Open Letter," which went viral minutes after the rapper/entrepreneur put the song on his website.
The song, which the rapper debuted on Thursday of last week, caused quite the buzz because its lyrics suggested President Barack Obama bent the rules for him and his wife.
The White House issued a statement denying the Obama administration had anything to do with the Cuba trip, other than the Treasury department clearing them to travel to the island.
"I guess nothing rhymes with Treasury," joked Obama's press secretary Jay Carney. "The White House, from the president on down, had nothing to do with anybody's ... travel to Cuba. That is something that Treasury handles."
Follow us on twitter.com/foxnewslatino
Like us at facebook.com/foxnewslatino