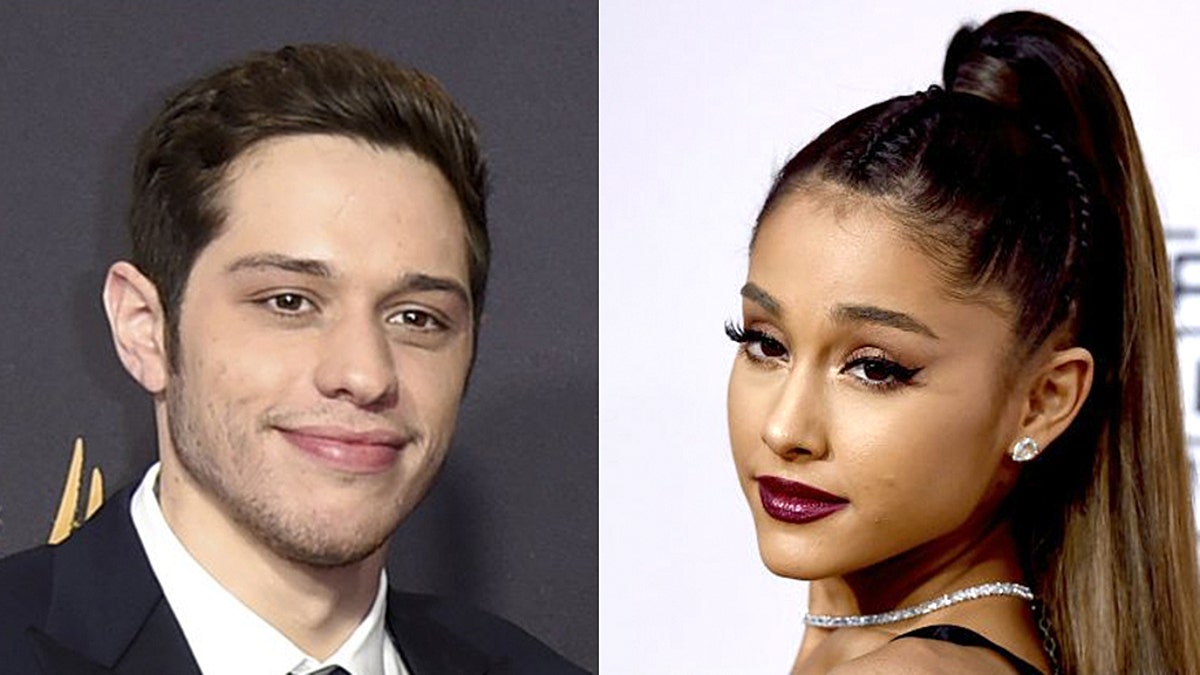 "Saturday Night Live" star Pete Davidson clarified claims that he gave his fiancée Ariana Grande and his ex-girlfriend Cazzie David the same necklace; the one his father wore the day he died in the Sept. 11, 2001 terror attacks in New York City.
Davidson, 24, posted a picture on Instagram on Saturday of Grande, 25, wearing the FDNY badge that belonged to his late father, Scott.
PETE DAVIDSON'S EX CAZZIE DAVID SHOWS OFF REVENGE BODY AFTER ARIANA GRANDE ENGAGEMENT
"She's the greatest person I know. I gave it to her because she has my heart and that is the most precious thing I own. My dad would be so happy and love her so much," Davidson said of his fiancée to his followers.
However, some social media users claimed Davidson also gave the same necklace to his ex-girlfriend Cazzie David.
"It's so ridiculous that he gave it to his ex and said the same thing," one person commented.
Davidson shut down the claims explaining that he did give David a pendant but it was a replica of his father's.
"Actually, I didn't give that to my ex. Yes, she had one, but it was a replica," Davidson replied.
KELLY CLARKSON TO HEADLINE U.S. OPEN TOURNAMENT OPENING CEREMONY
"I had a bunch of replicas made. My sister and grandpa also have one. The one that Ari has is the one my dad actually died in and the one he wore his entire career and the one I've worn for over 17 years. I've actually never taken it off other than for 'SNL' or for work. So it means a lot to me. Hope this helps. Please learn to be nicer and not to assume the worst in people. It's a terrible way to live. Much love," he said.
After weeks of speculation, Davidson announced his engagement to singer Grande last month. Following their engagement announcement, the two have been spotted together. People reported Grande had Davidson's father's badge number tattooed to her foot.