Pedro Almodóvar Claims Spanish Government Wants to Exterminate Cinema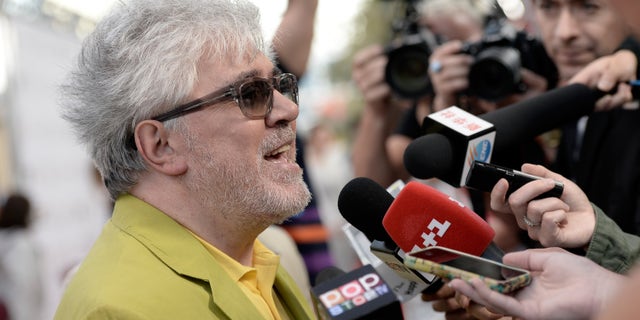 Leading Spanish film director Pedro Almodóvar joined the battle between filmmakers and Spain's right-wing governing People's Party (PP) accusing the government of carrying out a rigorous plot to exterminate filmmaking and cinema in the country.
According to a report in the British newspaper The Guardian, the film director criticized Spain's finance minister Cristóbal Montoro for a hike in valued-added taxes (VAT) on movie tickets, which has caused many cinemas to shut down and the loss of hundreds of jobs.
"Someone should tell this minister … that in France the VAT rate (on cinema tickets) is 7 percent, and next year it will go down to 5 percent; in Germany [it is] 11 percent, compared to 21 percent in Spain," Almodóvar said in a letter on published on the website infoLibre.
According to the Guardian, the "Bad Education" director argued that the conflict between traditionally left-wing filmmakers and the government dated back to the war in Iraq – when Spanish cinema protested the war earning the "hostility of successive governments of the PP."
"Never mind that 90 percent of Spanish people were against the war, as demonstrated in the streets across the country," Almodóvar added.
"As a result of our 'No War,' Spanish film has become the bête noire of the PP government," he continued. "The current cuts and contempt are the result of that no, which I will never regret, even if not a single movie theater remains open."
According to the report, state funding for Spanish cinema has halved over the past four years.
Montoro recently said the problems faced by the film industry, which includes cuts to government funding for domestic films, had nothing to do with taxes or funding, but instead with the poor quality of the films.
He insisted that the film industry had the complete support of the government, "as one of the sectors of the Spanish economy that generates both economic and cultural wealth."
Almodóvar defended his right to speak out on public policy, saying, "when I hear it said on talk shows that people who work in the arts should not express our political views, I shudder."
"Does that mean that we don't have the same rights as any other citizen to express what we think? … Political protests should be understood as a civic act and a sign of the health of the democracy," he continued.
Follow us on twitter.com/foxnewslatino
Like us at facebook.com/foxnewslatino