Paris Jackson reacts to 'Leaving Neverland' accusations, urges calm: 'Chillax my dudes'
Michael Jackson's daughter, Paris, weighed in Thursday on the allegations made against her father in the Leaving Neverland documentary.
Jackson has been fairly mum on the HBO documentary, which details allegations of child molestation against the "King of Pop" by Wade Robson and James "Jimmy" Safechuck during their childhood.
The late singer's family has vehemently denied the allegations.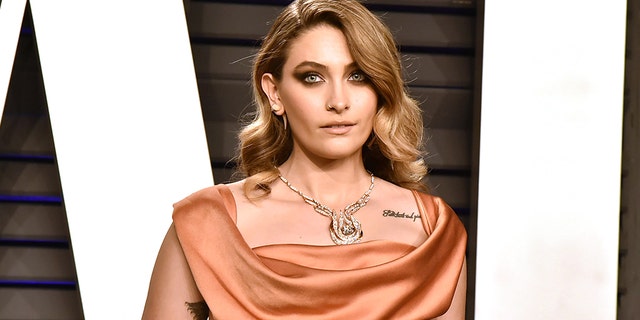 The 20-year-old's response came in a thread on Twitter, which began when she wrote that "injustices are frustrating," but encouraged others to instead try reacting calmly. In a follow-up tweet, she suggested that people should "think about the bigger picture."
COREY FELDMAN DENIES MICHAEL JACKSON TOUCHED HIM INAPPROPRIATELY AMID 'LEAVING NEVERLAND' MOLESTATION CLAIMS
But someone responded to the model's comment, telling her that "The bigger picture is your father's legacy ruined and his name smeared forever but whatever though."
Jackson countered, posing whether "love and peace and trying to carry that message out" should be what they focused on instead.
"tabloids and lies are the bigger picture? i'll pray for you," she wrote.
"No, they want to tear his name down and stop playing his music but it's cool like who cares that he died for this," the individual replied.
CLICK HERE TO GET THE FOX NEWS APP
Appearing to stick up for her father, Jackson wrote that "they do that to everyone with a good heart and tries to make a difference but do you really think that it's possible to tear his name down ?"
"like do you truly believe they stand a chance ?" she continued. "relax and have peace."
Fox News' Jessica Napoli contributed to this report.