Corey Feldman denies Michael Jackson touched him inappropriately amid 'Leaving Neverland' molestation claims
Corey Feldman swears that Michael Jackson never molested him or touched him inappropriately.
"Leaving Neverland" aired on HBO on Sunday and Monday, shedding new light on allegations that Jackson molested Wade Robson and James Safechuck when they were children. Jackson's family and estate have vehemently denied the allegations.
MICHAEL JACKSON ACCUSERS SPEAK OUT ON HARROWING SEXUAL ABUSE ALLEGATIONS
Feldman, 47, befriended Jackson when the "Goonies" star was in his teens and has maintained that the King of Pop was nothing but kind to him — he has said he believes his experiences were par for the course for Jackson's controversial relationships with minors.
MICHAEL JACKSON'S ESTATE CALLS 'LEAVING NEVERLAND' DOCUMENTARY A 'CHARACTER ASSASSINATION'
"All i know is what I experienced, & yes every experience was the same….right up 2 the sex part!," Feldman began a series of tweets on Monday. "That is where it becomes lala land, instead of neverland 4 me. We never spoke about sex other than a few warnings about how sex was scary, & dangerous… MJ never once swore in my presence, never touched me inappropriately, & never ever suggested we should be lovers in any way!"
He continued, "I feel like if ppl could hear our convos they would hear the innocence in them. No hint of perversion. I hav a tape, im thinkin about releasing, which could… giv ppl a real look @ what a 30 yr old man/child & a 13 yr old boy would discuss, so every1 could hear the innocence of r relationship. Again i wasnt there when those boys were. But i was there around the same time as jimmy, & i saw many kids around (girls included) who i am… Still friends with 2 this day, & none of us were ever approached by him in a sexual way at all! So as much as those 2 men deserve 2 hav their voices heard, so do the thousands of kids who hung around him, that dont agree!"
JUDGE DISMISSES MICHAEL JACKSON MOLESTATION CASE
Safechuck and Robson alleged that Jackson groomed them as well as their parents when they were kids before sexually abusing them. Jackson's estate pointed out that when Jordan Chandler accused Jackson of sexual abuse in 1993, both Safechuck and Robson denied Jackson molested them. Robson reiterated his denial in 2005 when Jackson was on trial for allegedly sexually abusing Gavin Arvizo — for which Jackson was acquitted.
JUDGE SEEKS OUT MICHAEL JACKSON'S FIRST MOLESTATION ACCUSER
Robson explained last week on "Good Morning America" that he simply lived in fear at the time, claiming, "Michael's training of me to testify began the first night that he began abusing me. He started telling me, 'If anybody finds out, we'll both go to jail.'"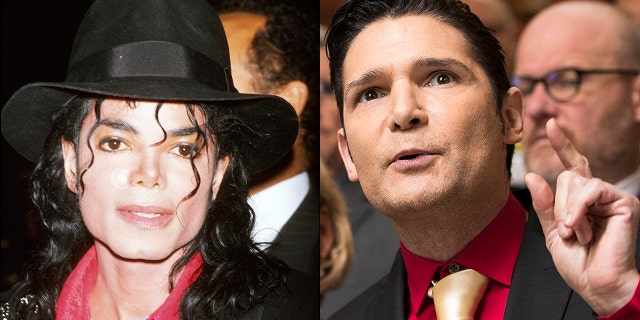 "I wish that I was ready [at the time]," he said. "I wish that I could have helped Gavin Arvizo receive some justice ... for what happened to him."
CLICK HERE TO GET THE FOX NEWS APP
Jackson's estate has sued HBO over the documentary, alleging that it violated a 1992 contract to not disparage the "Thriller" singer.