'Parenthood' star Erika Christensen defends Scientology amid criticism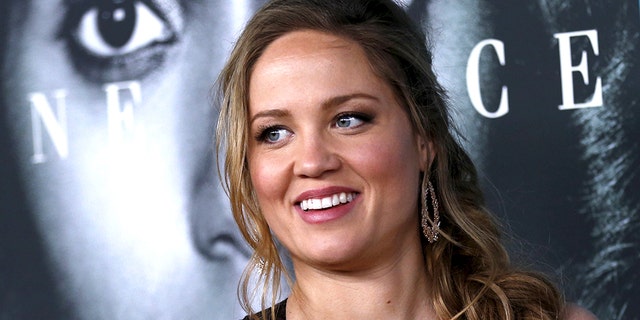 NEWYou can now listen to Fox News articles!
"Parenthood" star Erika Christensen opened up about her relationship with Scientology and defended the religion amid recent criticism from documentaries and, most notably, from former member Leah Remini.
Christensen, 35, told ex-"Parenthood" co-star Dax Shepard during his podcast "Armchair Expert" on Monday how she got involved in Scientology. She explained it started with her parents.
"It's hard to raise someone as a Scientologist because it's something that you do, it's not something that you believe. My parents definitely are Scientologists, approached parenting from a Scientology viewpoint," she told Shepard.
"I can see that in the way that they approached me as a kid and really tried to do what I'm doing now, which is trying to temper absolutely necessary discipline and rules and structure with fostering independent thought and freedom of personality. It has to be true for you."
"I want to consider that I'm always driving towards my best self," she continued.
ARIANA GRANDE OPENS UP ABOUT MANCHESTER BOMBING POST-TRAUMATIC STRESS
Christensen explained her parents never forced her to go to church but asked her to research Scientology and see how she felt about it.
"I was a kid, I was like, 'Sounds cool to me, fine,'" she recalled. "When I was 12, I started doing a bunch of the little introductory courses that they still have now that are maybe a few hours each."
Shepard asked why Christensen did not watch award-winning HBO documentary "Going Clear: Scientology and the Prison of Belief," which followed former Scientologists and their experiences with the religion.
The actress said there was "no relevance in what they're saying."
"It honestly doesn't have anything to do with…anything that I've ever learned about the group or organization. To be specific about ['Going Clear'], if somebody has read a book, read 'Dianetics' or some Scientology book and wants to philosophically tell me what they disagree with, cool. That is a totally different thing. But specifically with that documentary, the documentary was based on a book. The book was not even published in some English-speaking countries because the libel laws are stricter than they are here," she shared.
"There's so much that is actually…talking about sources. They have proved themselves to be irrelevant…There's no relevance in what they're saying," she said.
DEBBIE REYNOLDS 'WILLED HERSELF' TO DIE ONE DAY AFTER CARRIE FISHER'S DEATH, TODD FISHER SAYS

Scientology has come under scrutiny following "Going Clear" and the A&E docuseries "Leah Remini's Scientology and the Aftermath," which focuses on former Scientologists and the experience they had after leaving the church.
Remini, who was a Scientologist for about 30 years, has been a vocal opponent of the religion since leaving it 2013.