Obama tweets 'no spoilers' for 'House Of Cards' Season 2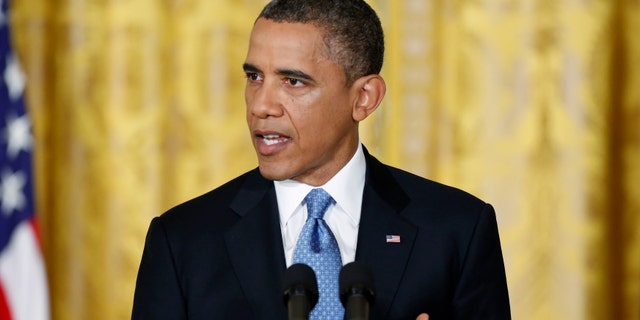 Well, guess we know what President Obama will be doing this long weekend while hanging out in Rancho Mirage after meeting with the King of Jordan – binge-watching the new season of Netflix's "House Of Cards."

"Tomorrow: @HouseOfCards. No spoilers, please," tweeted Obama's Twitter feed Thursday of the 13 new episodes of the political drama set to premiere simultaneously at midnight on Feb. 14.

Now there was no "BO" after the tweet, which is the indication it came from the Commander-In-Chief himself but we know Obama is a fan of the DC-based drama and its ruthless soon-to-be VP Francis Underwood.

"I'm just wondering if you brought advance copies of 'House of Cards?'" the President was heard asking Netflix's CEO Reed Hastings during a White House meeting in late December last year. After an offer from Hastings to do a cameo on the award winning streaming series, Obama also made a crack that Underwood, played by Kevin Spacey, is "getting a lot of stuff done" and "I wish things were that ruthlessly efficient" in the real-life DC. That drew a big laugh from Hastings, Apple's Tim Cook, Yahoo's Marissa Mayer and the 12 other tech bosses in attendance.

Maybe with this tweet, Obama is taking Hastings up on the offer. We'll see in the recently formally announced Season 3.