Nicole Kidman said her 2003 Oscar win was a 'symbol of loneliness'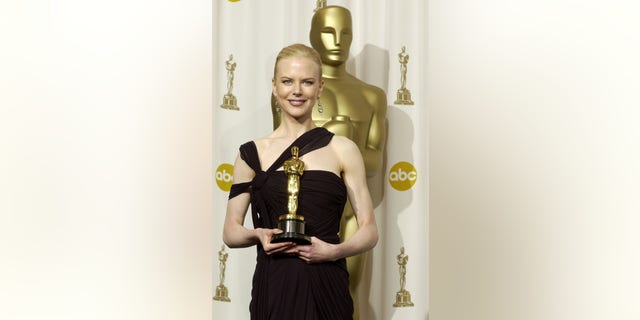 Winning an Oscar is usually a happy moment in an actor's life.
For Nicole Kidman, winning her Academy Award for Best Actress in 2003 for her role in "The Hours" was one of the loneliest nights of her life.
"Winning the Oscar was a turning point, but not in terms of my life as an actor, because it was incredibly validating, but it actually symbolized loneliness to me because I didn't have anyone to share it with at that stage in my life," Kidman said during a Q&A session at the British Film Institute London Film Festival.
Nicole Kidman on marrying Tom Cruise at 23: 'What?'
Kidman had split from fellow actor Tom Cruise in 2001 and it wouldn't be until 2006 that she'd marry country music star Keith Urban.
"I was like, 'Wow, this means I need to get my act together and I want to fall in love,' so it was weird," she said.
Kidman is not happily married to Urban and she recently gushed to Red Magazine that the pair are "stronger than ever" after celebrating their 10-year anniversary.
"That's really big for us," Kidman shared. "It was really up and down for the first three months. We've been through a lot for 10 years. And we're stronger than ever."