'Rehab Addict' star Nicole Curtis says working at Hooters made her feel 'empowered'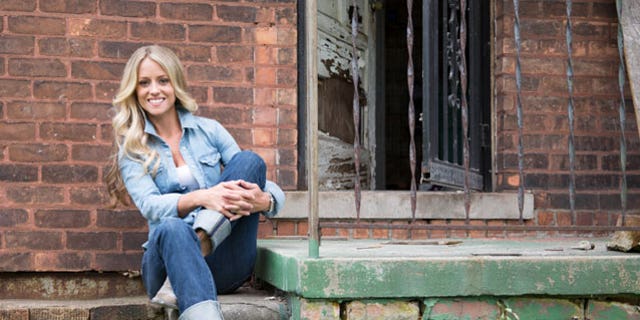 Nicole Curtis didn't always fix up homes for a living.
On Monday, the "Rehab Addict" star took to Instagram to take a look back at one of her very first jobs — a waitress at Hooters.
"Once upon a time...Monday Night Football always was the reason that I worked a double 10 am-2am," the HGTV and DIY Network star captioned a picture of herself smiling in her white-and-orange uniform alongside two pals.
"I've often been asked if I felt wearing tiny orange shorts and a tank top was degrading -never thought about it -I was 18 and driven to get through school, buy a house and move on to my next big thing," she continued. "If anything, I felt empowered."
"There's something magical about looking around and knowing you bought it your damn self."
Back in 2016, Curtis opened up — in her book "Better Than New" — about how she's had a number of jobs, including her stint at Hooters, as well as cleaning homes in between shifts at restaurants in order to have enough money to support her son, Ethan.
HGTV STAR NICOLE CURTIS DETAILS HOW SHE WENT FROM HOOTERS TO 'REHAB ADDICT'
"I never regretted giving up a corporate job to clean houses so that I could make Ethan's second grade Halloween party happen," she told People magazine at the time.
Curtis eventually went on to work in real estate, and when she had a meeting about appearing on a possible reality show, the 42-year-old star noted in her book that she went into the meeting determined to land her own show.
"I used to be a waitress, and here I am now," she said.